This is where we call home.
It is smack in the middle of Beijing's CBD, at Jianwai Soho.
它位于北京长安街的延伸线上,是北京最繁华的地段之一,国贸的建外soho。
This space is big enough for us but can barely contain all our dreams and ambition.  This open office is like a blank canvas, constantly changing as we grow and evolve, a colorful incubator of our ideas and works.
这个不大的空间承载了太多的梦想,它们使它不断变形,成长。如同白纸般的空间,变成简单干练的开放式 office,又变成了多彩自由的"幼儿园"。
The entrance/waiting area/meeting space is where we unleash our festive decoration.
入口处既是等待区,接待处,会议室也是我们的主题室内"橱窗"。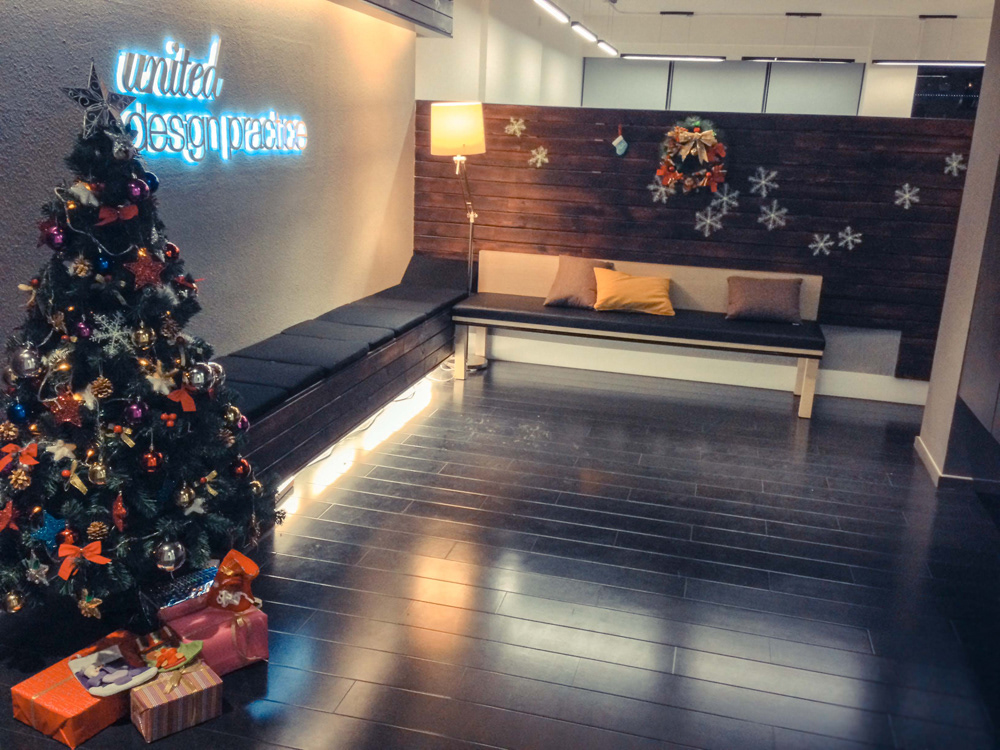 In the middle of the common area is our books and resource library, configured like the number 7. It is slowly becoming a repository of our personal artifacts.
现在,办公区的中心是"7"字形的图书区,正在慢慢发展成个人综合陈列区。
The bar area is at once a dining table, a hangout spot, a meeting area and a work desk. It is prime land and highly coveted.
Behind the bar area are movable glass panels, displaying our works, and custom-made so that when they are pulled apart they conceal perfectly the the kitchen and fridge behind them.
吧台,在我们这里同样身份多重:会议台,工作台,位置黄金,极为抢手。
它对面的活动玻璃幕墙同样身负重任,它承载着我们前成果,保护着冰箱,微波炉,咖啡,糖,茶等等。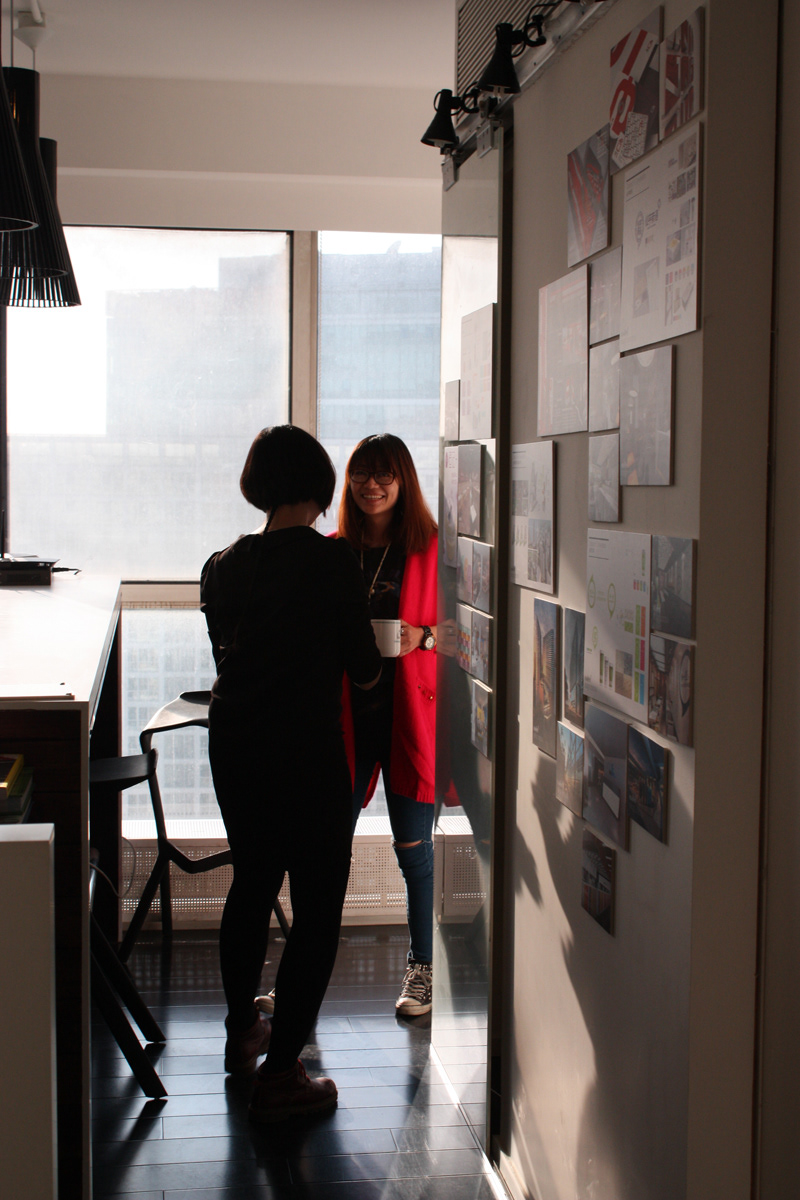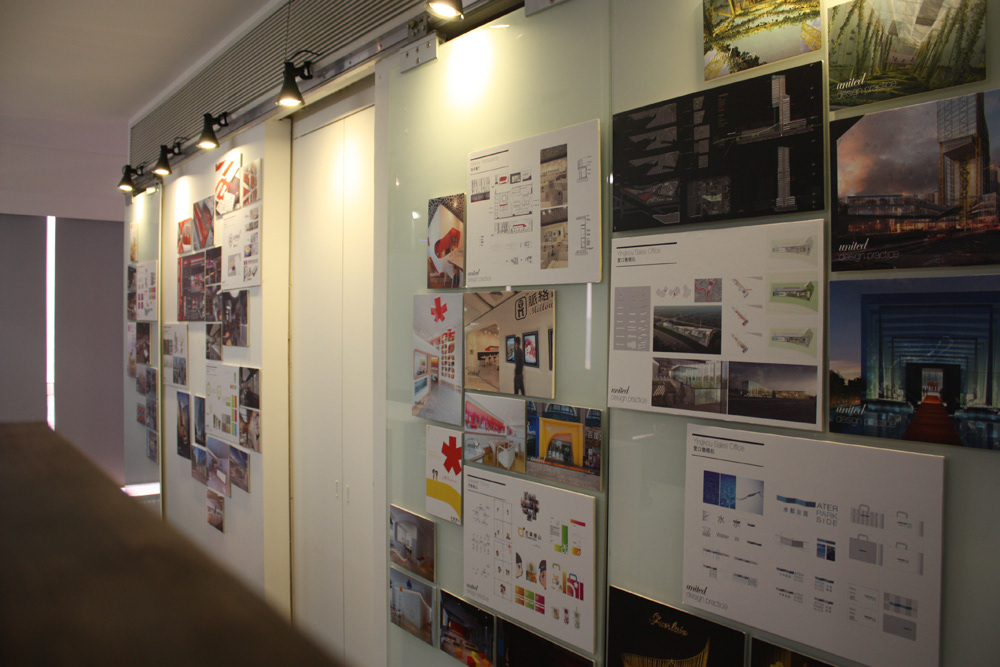 The meeting room is a place of many intense activities and emotions. Excitement and laughter when brainstorming for that brilliant idea, vocal exchanges when resolving different points of view, also sometimes a refuge for quiet contemplation. It is a classroom to our kindergarten, a stage to our soap opera.
会议室,多严肃多好笑的事都是在这上演的。我们对它的感情很复杂。基本上可以概括成幼儿园的课堂,肥皂剧的演播室。
Voilà. That's it. 要来玩么?놀러 오세요!