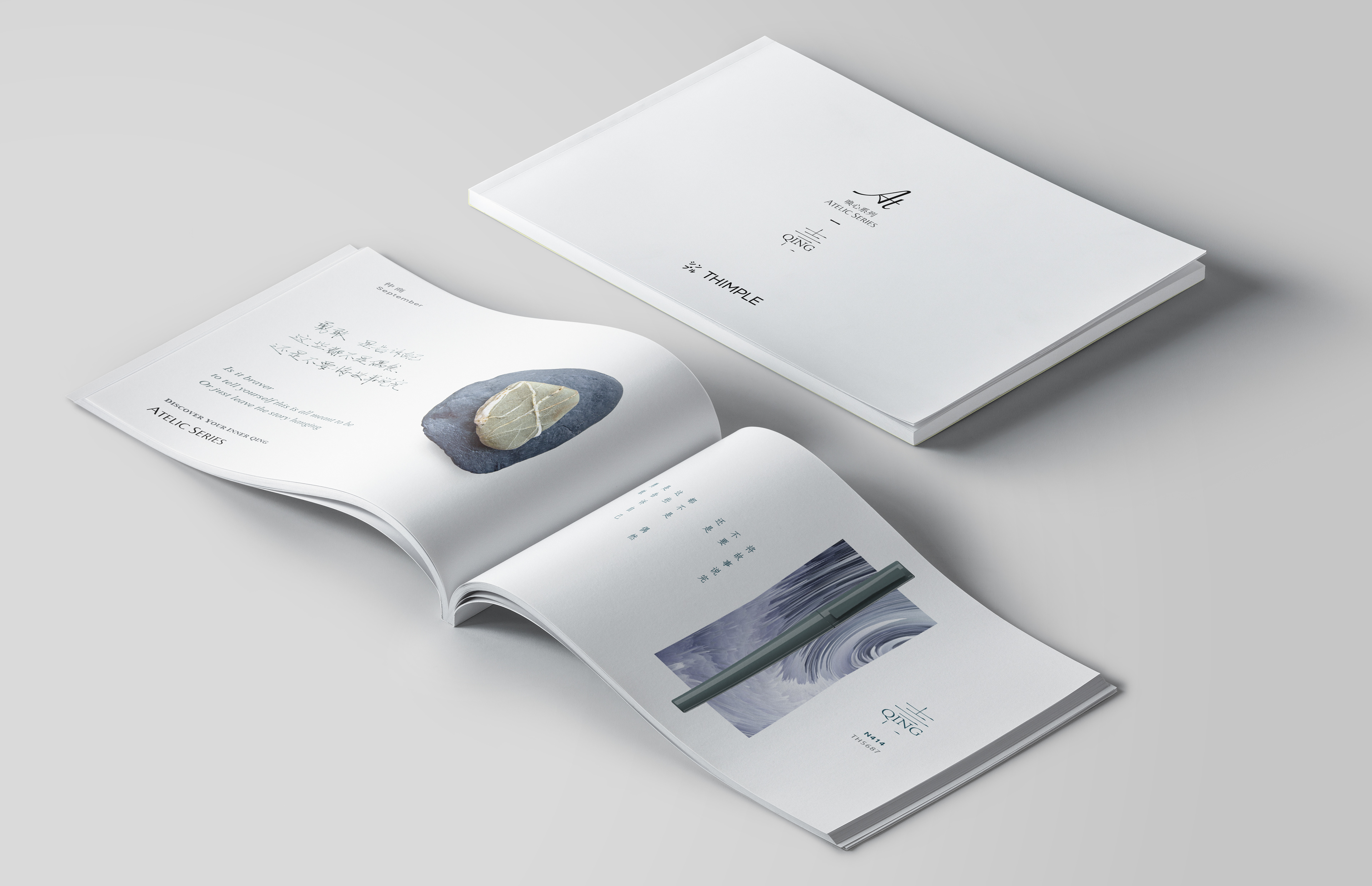 We took a different take on product booklets by putting the focus not on the products, but on the end users. In particular, how colors paint different emotional states. Hence the graphics and copy describe a particular scene in this vast canvas that is our lives.
Here we have two booklets from 2 product ranges, Qing and Made up.
Thimple is derived from Think Simple, an attitude we felt to be an apt antidote to our times. Atelic is the name of this series, describing unfinished imperfection, much like the pursuit of beauty in our lives. Brands used to emphasize their heritage with Since 18xx. Here instead, we use Design for 2200, a focus on the future and the good of humanity.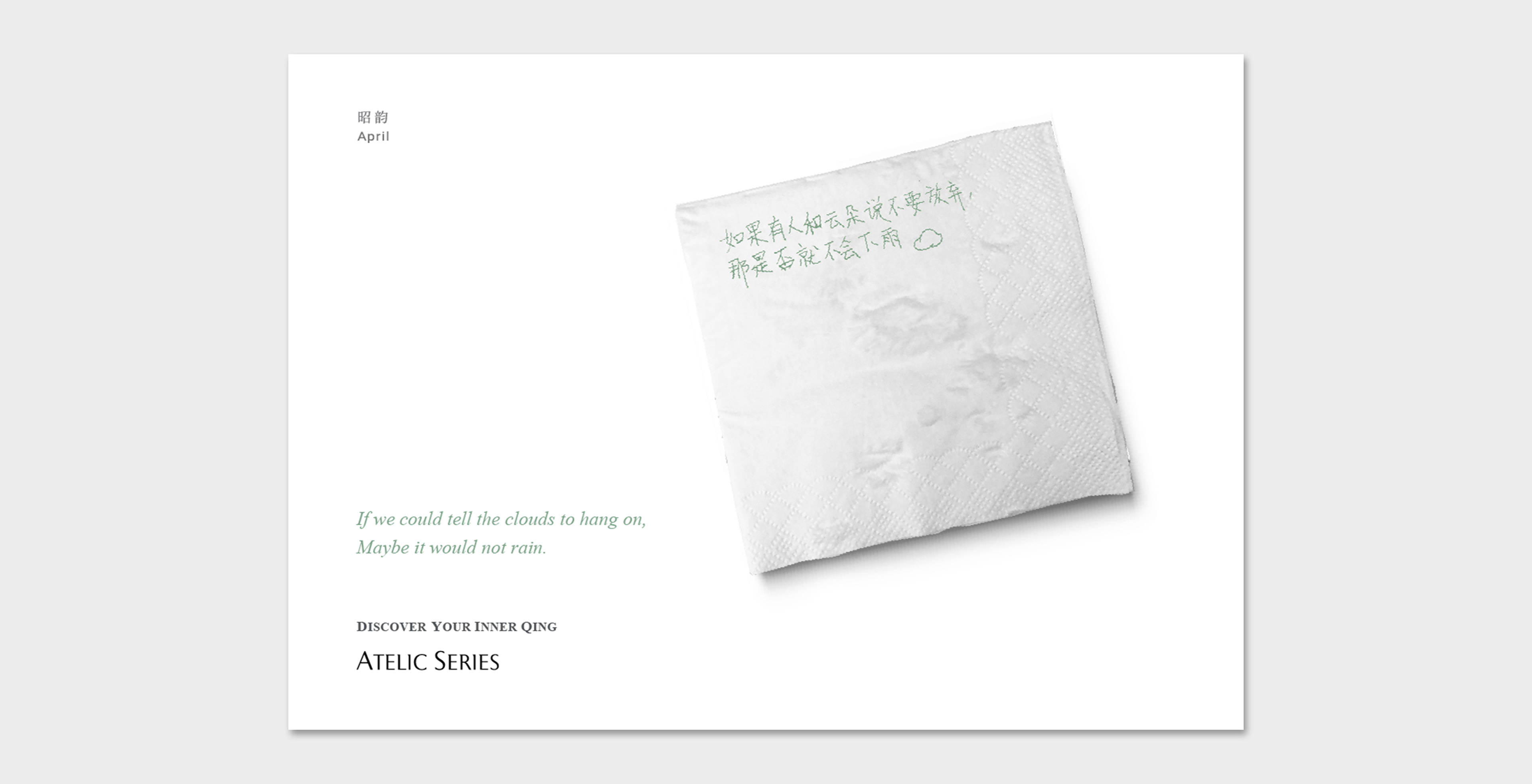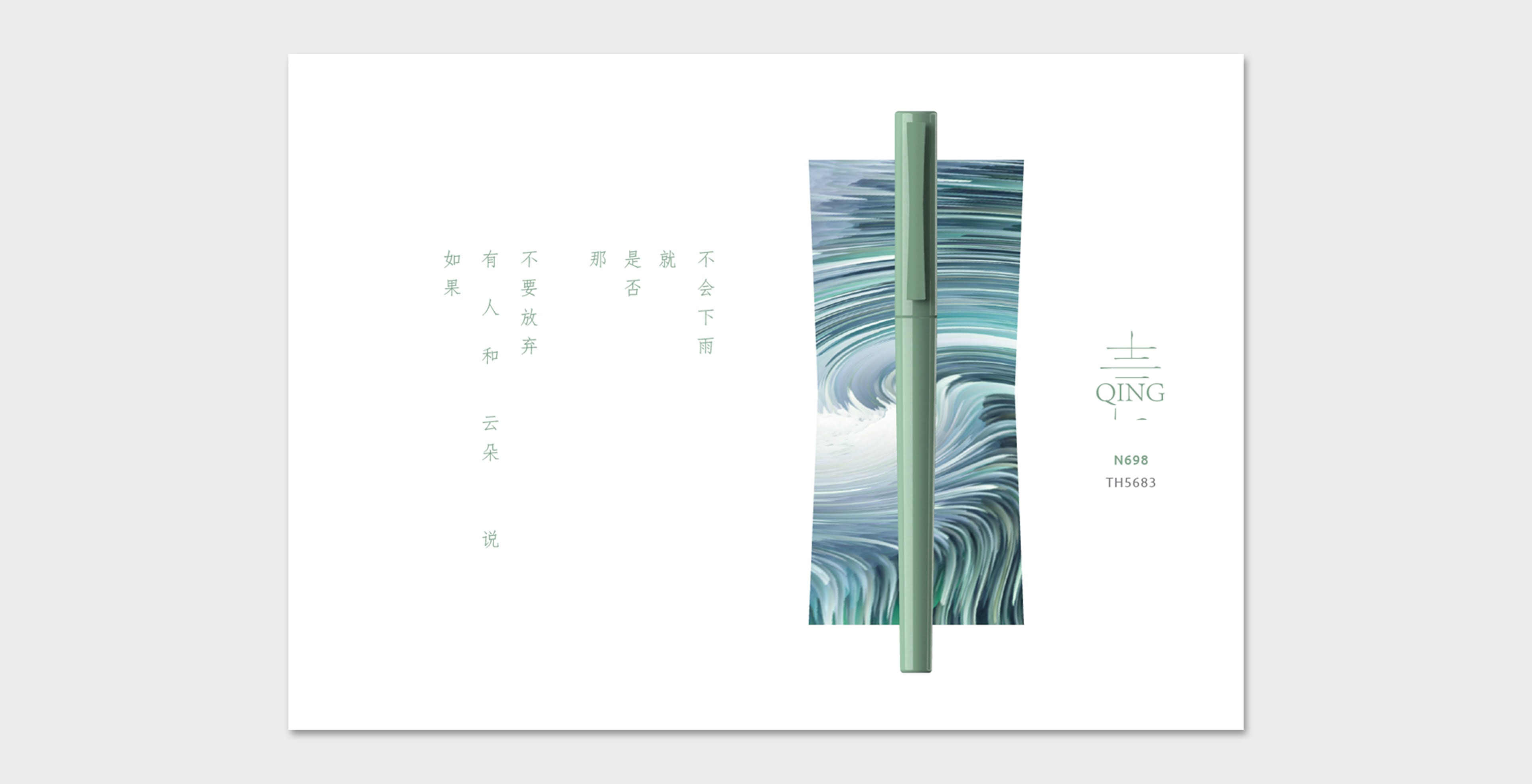 我们通过文字的间距和排列方式来渲染语句韵味,还原语境,搭建与读者之间的情感共鸣。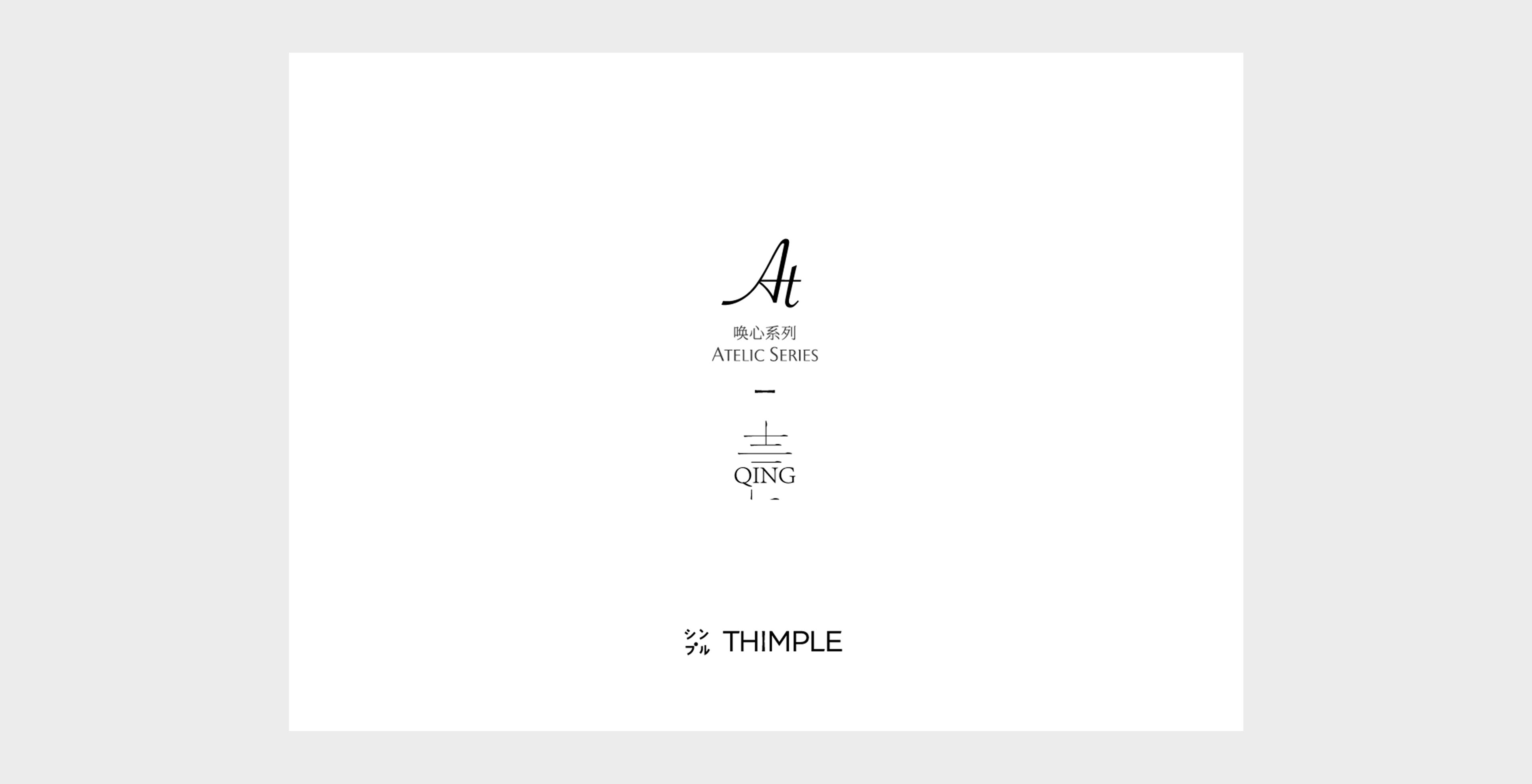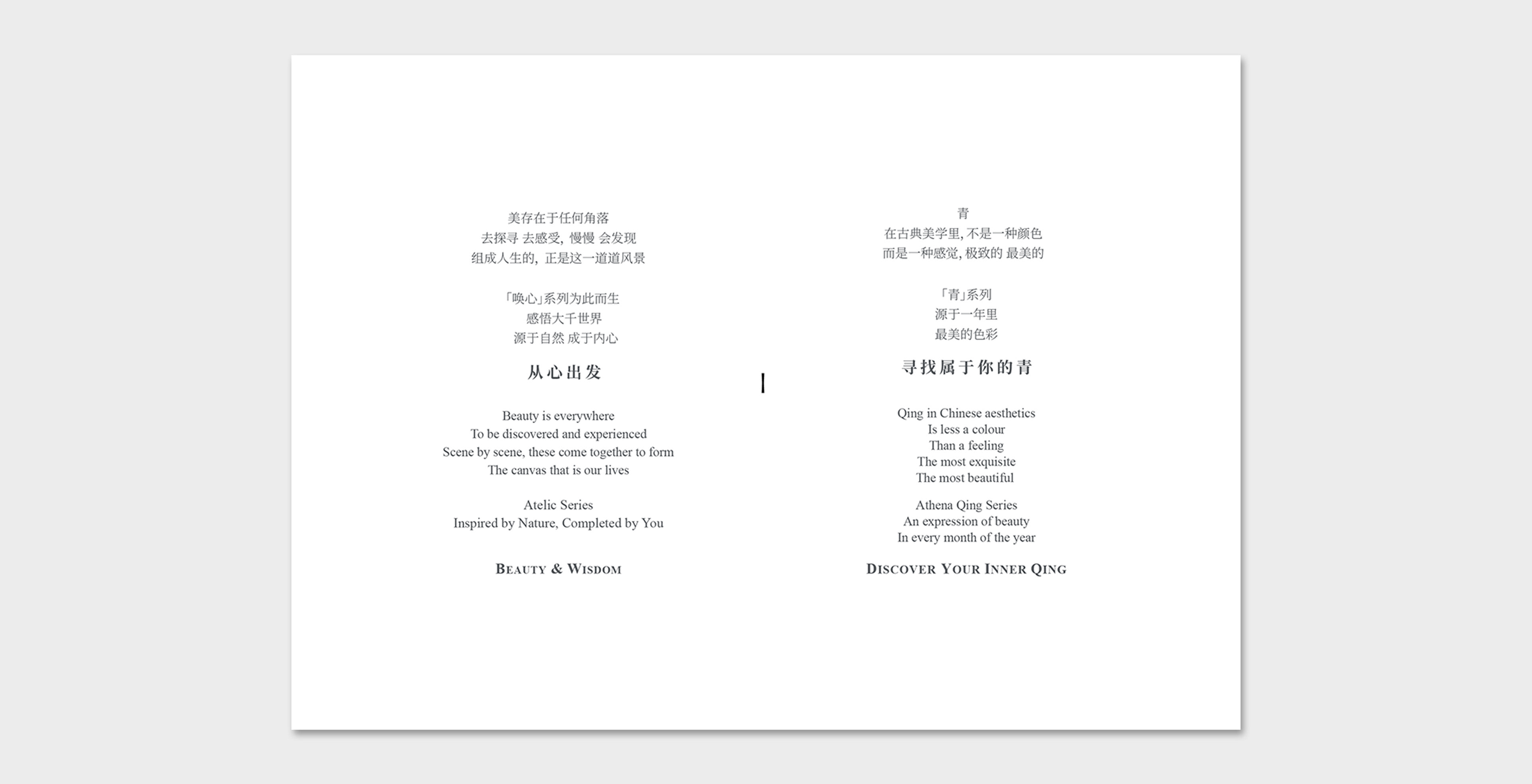 一缕曙光,一阵微风
一刻沉溺,一丝希望
我要的并不多
一点点就好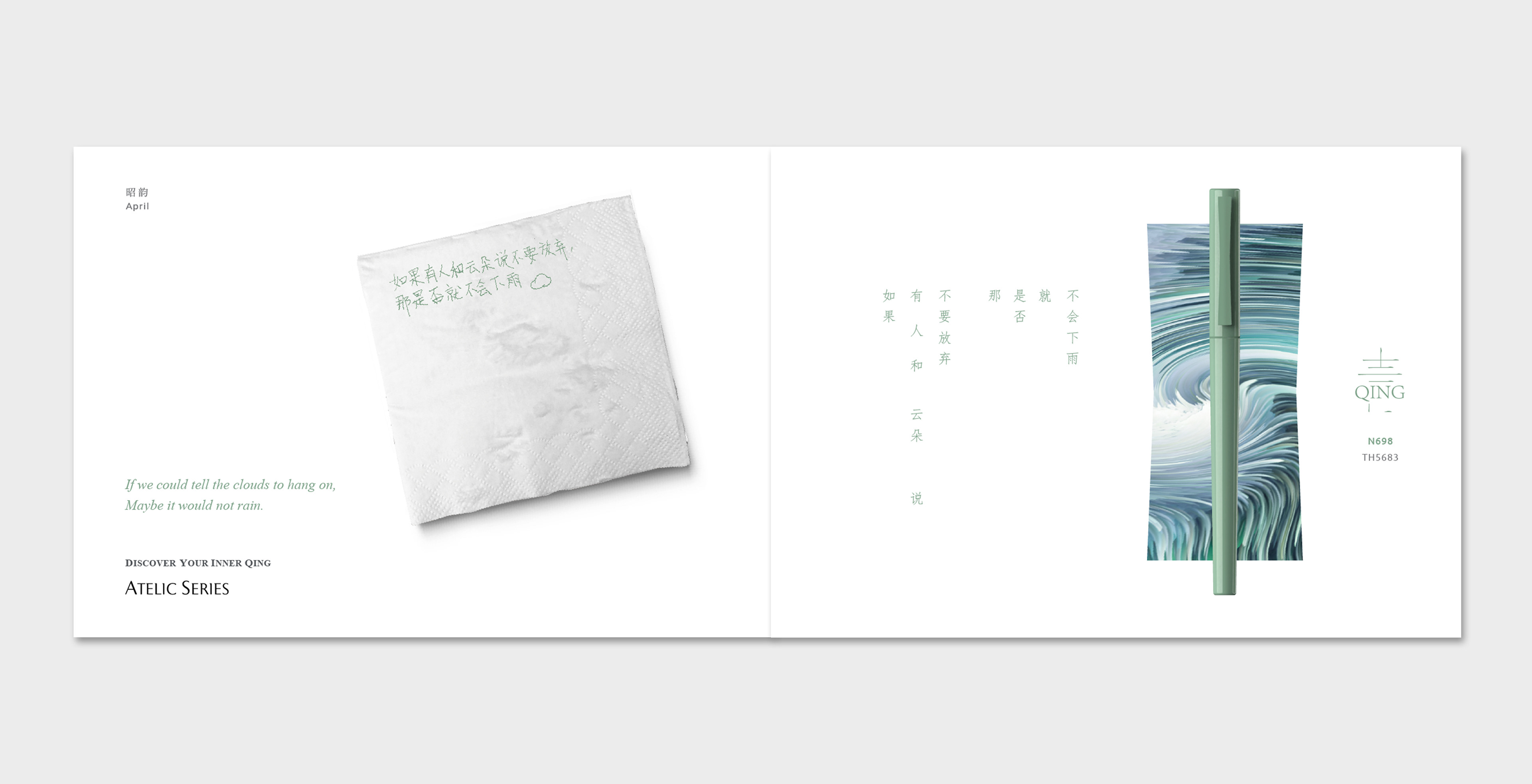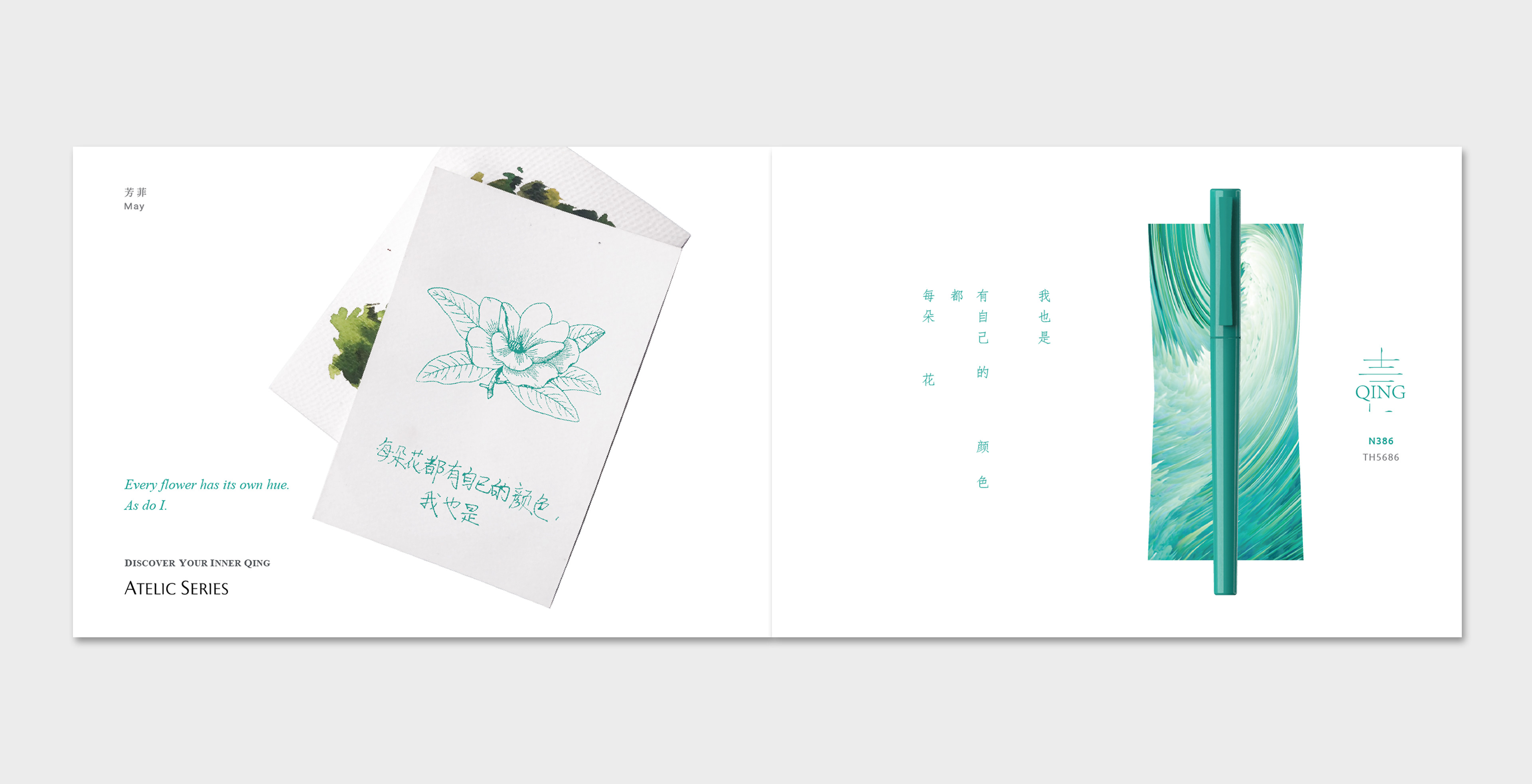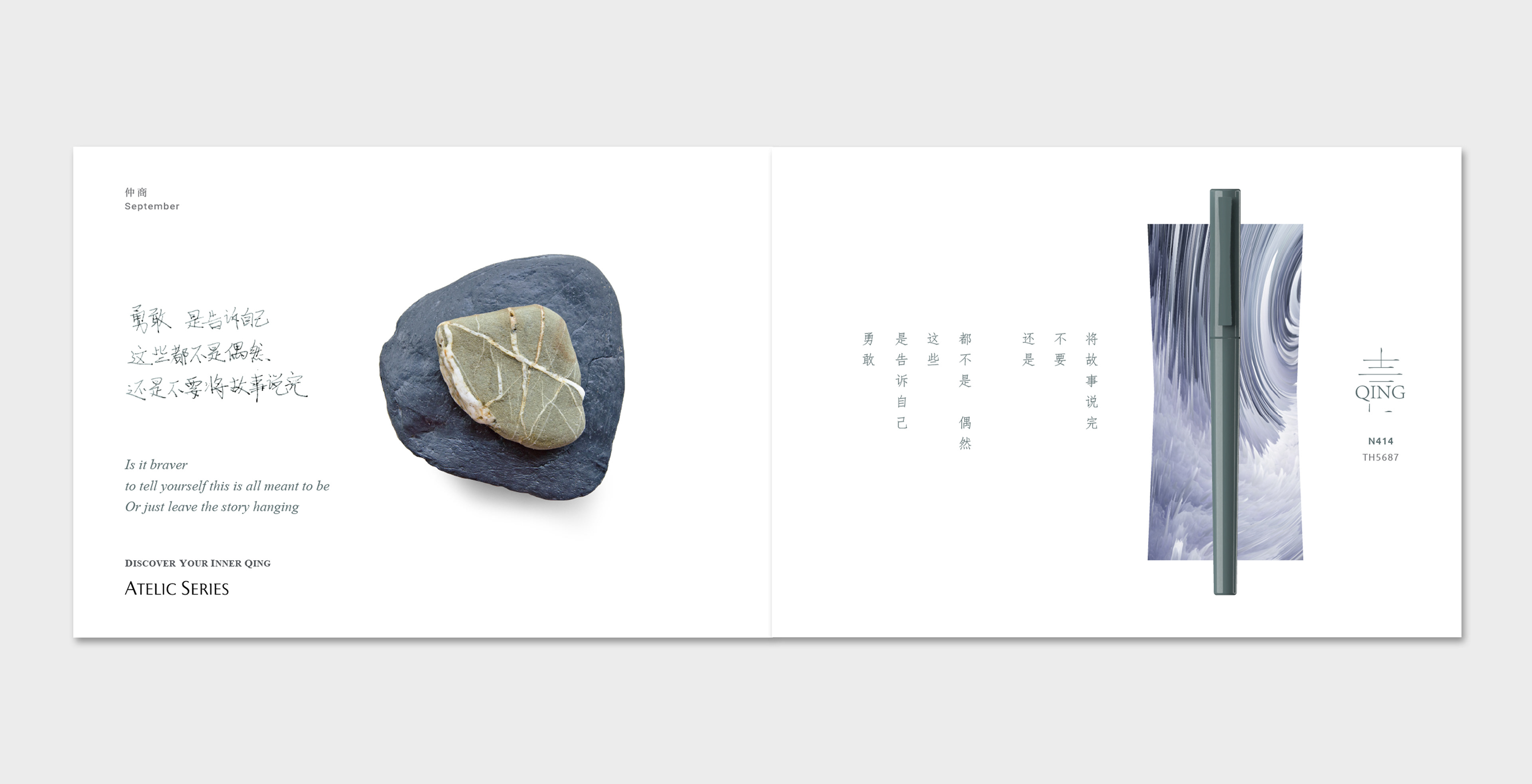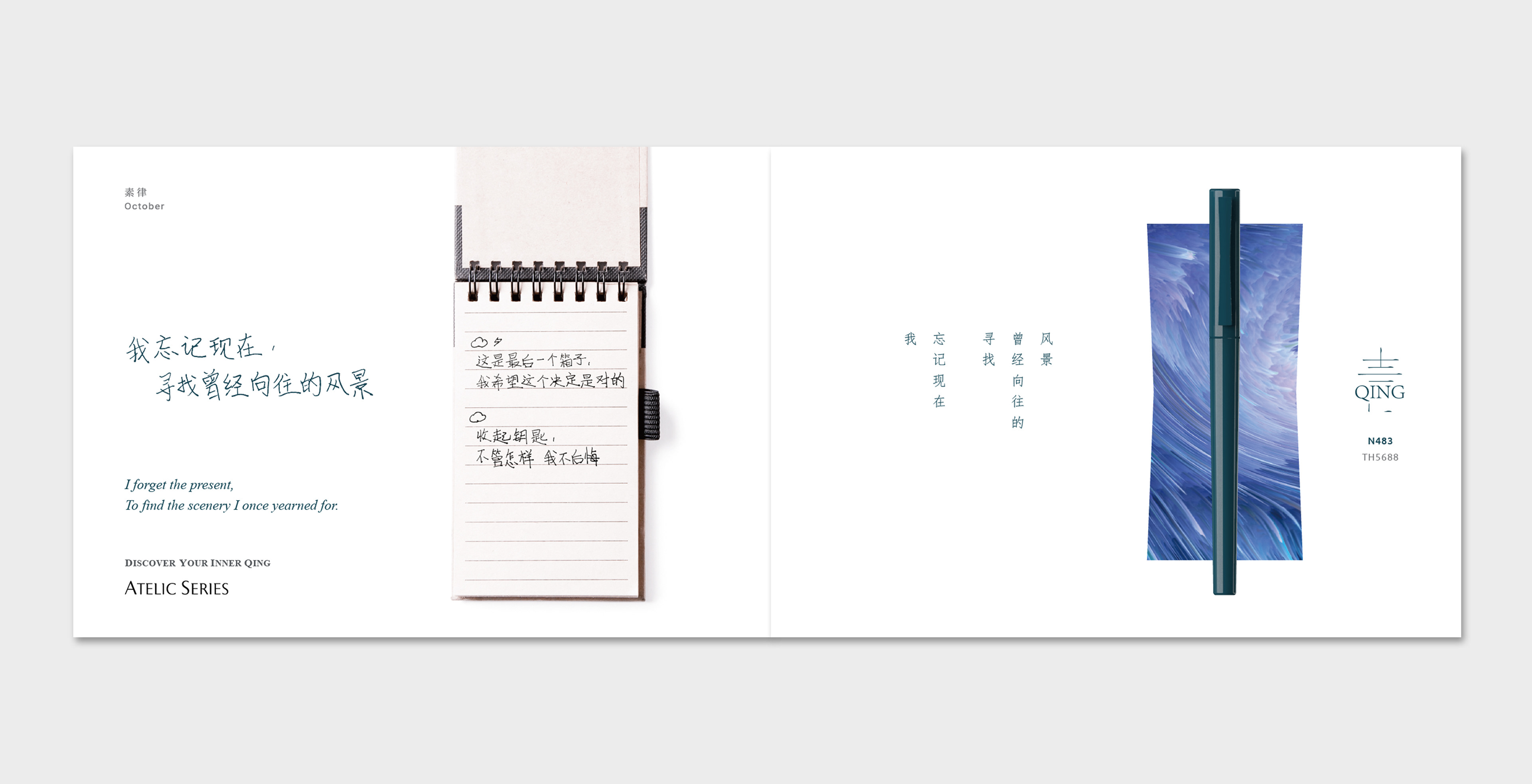 日复一日,年复一年
发现最美的颜色
只是那
最靠近心里的底色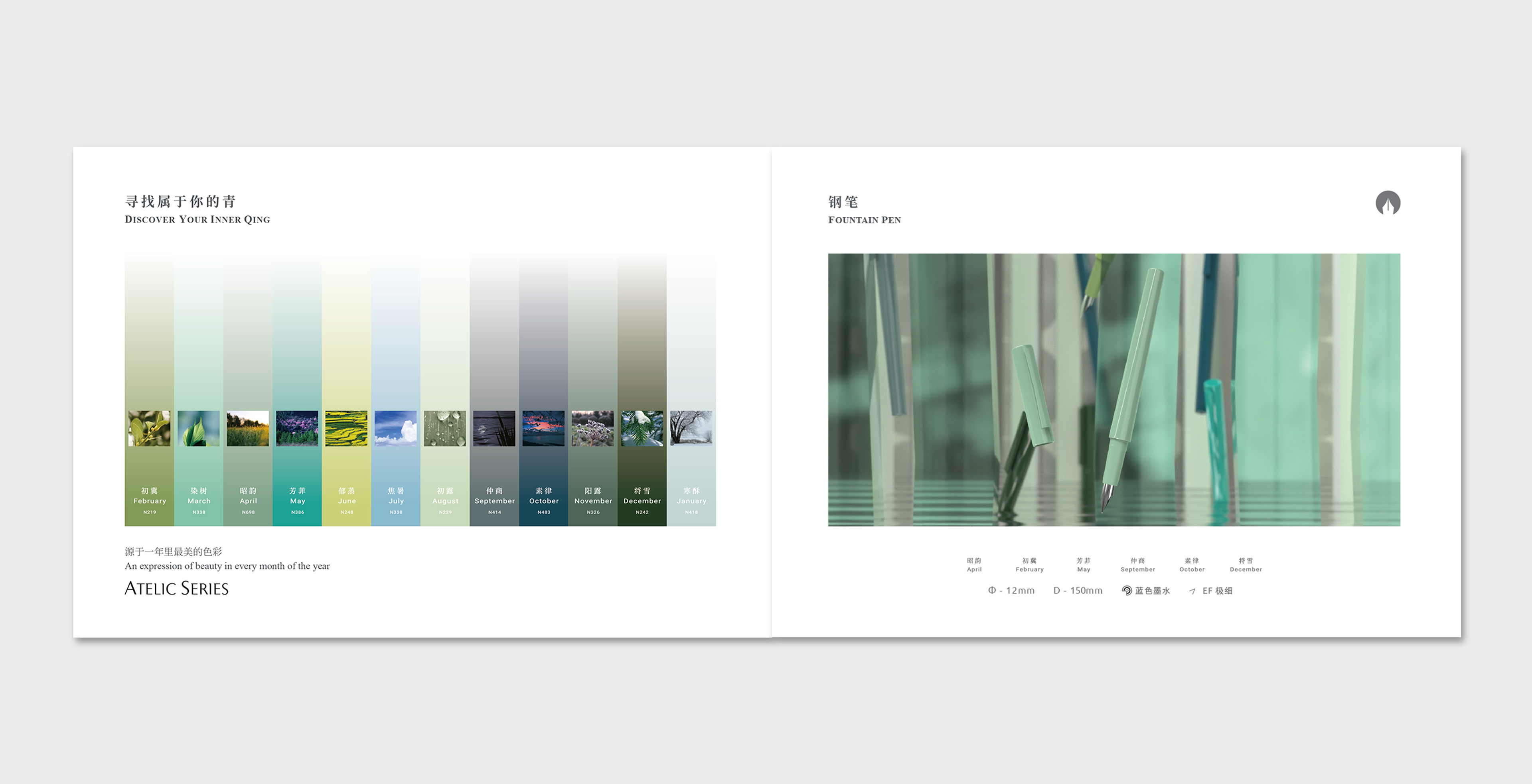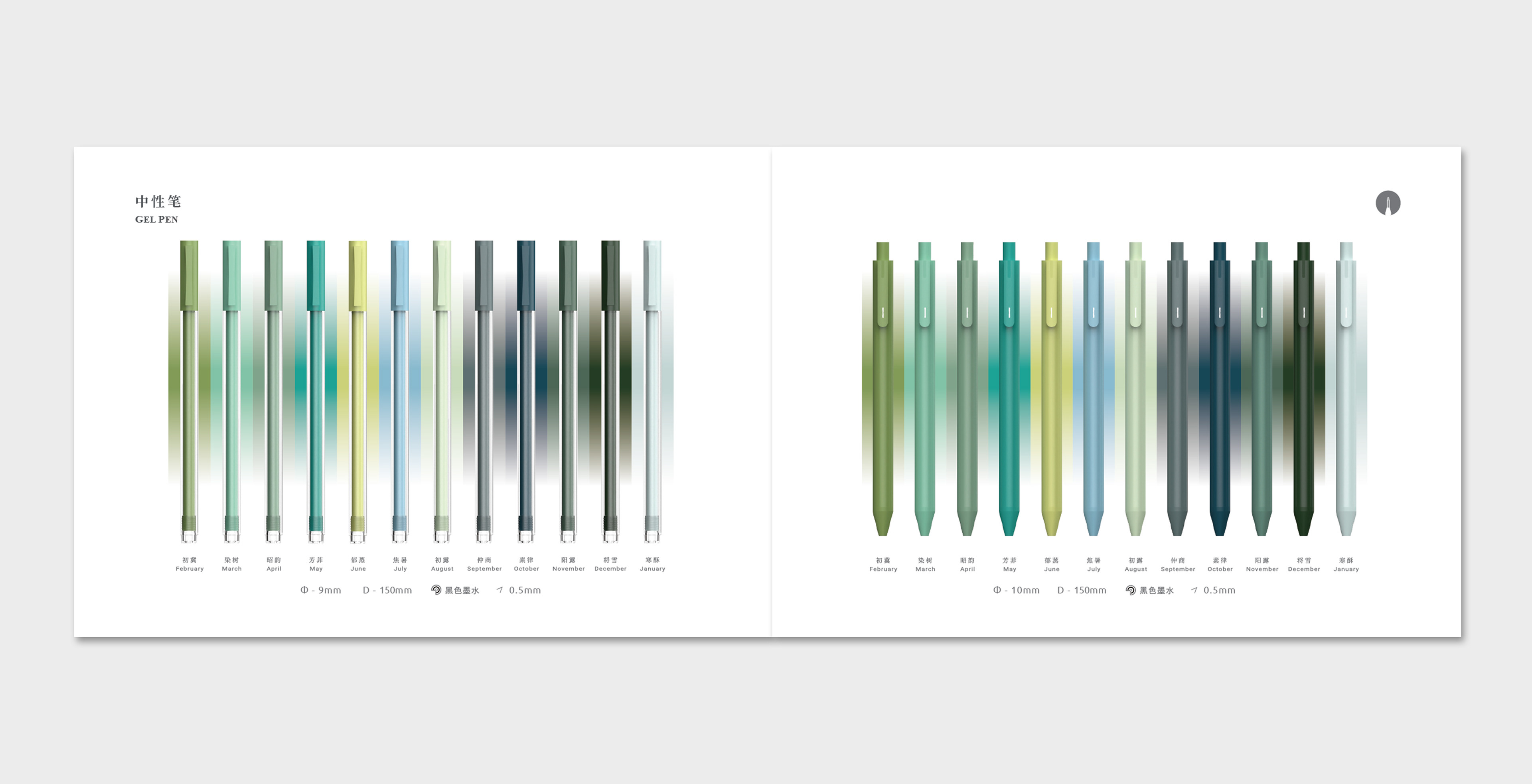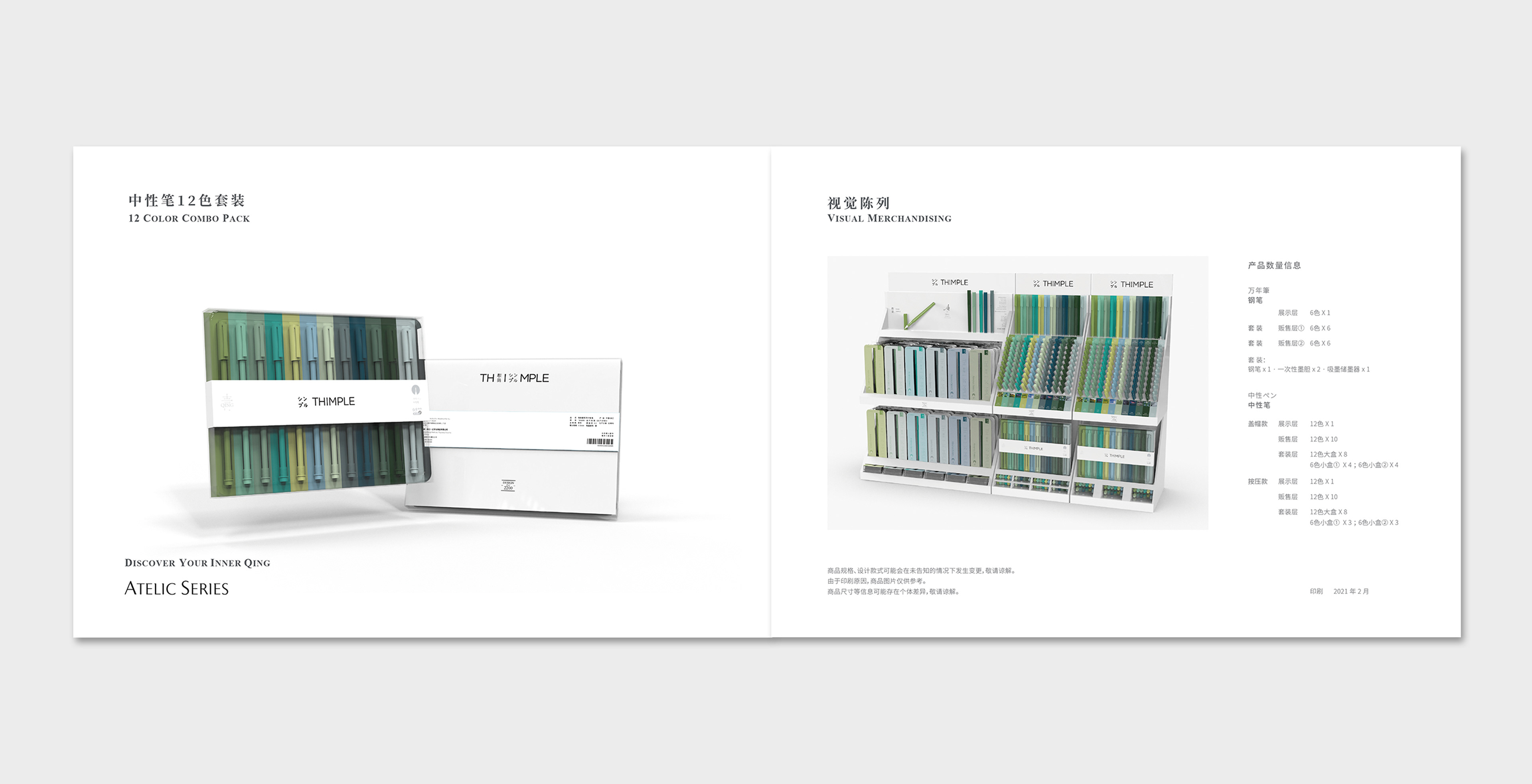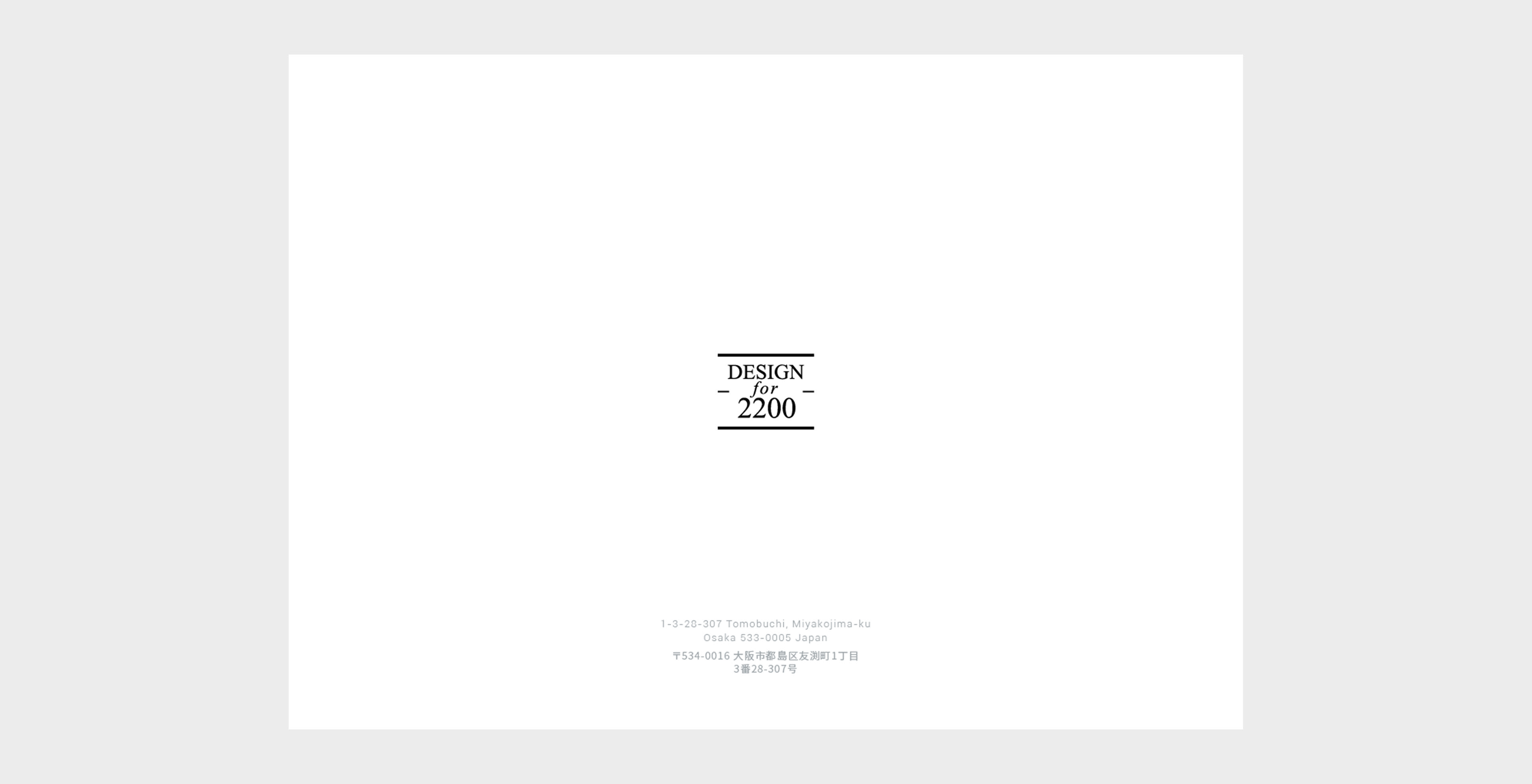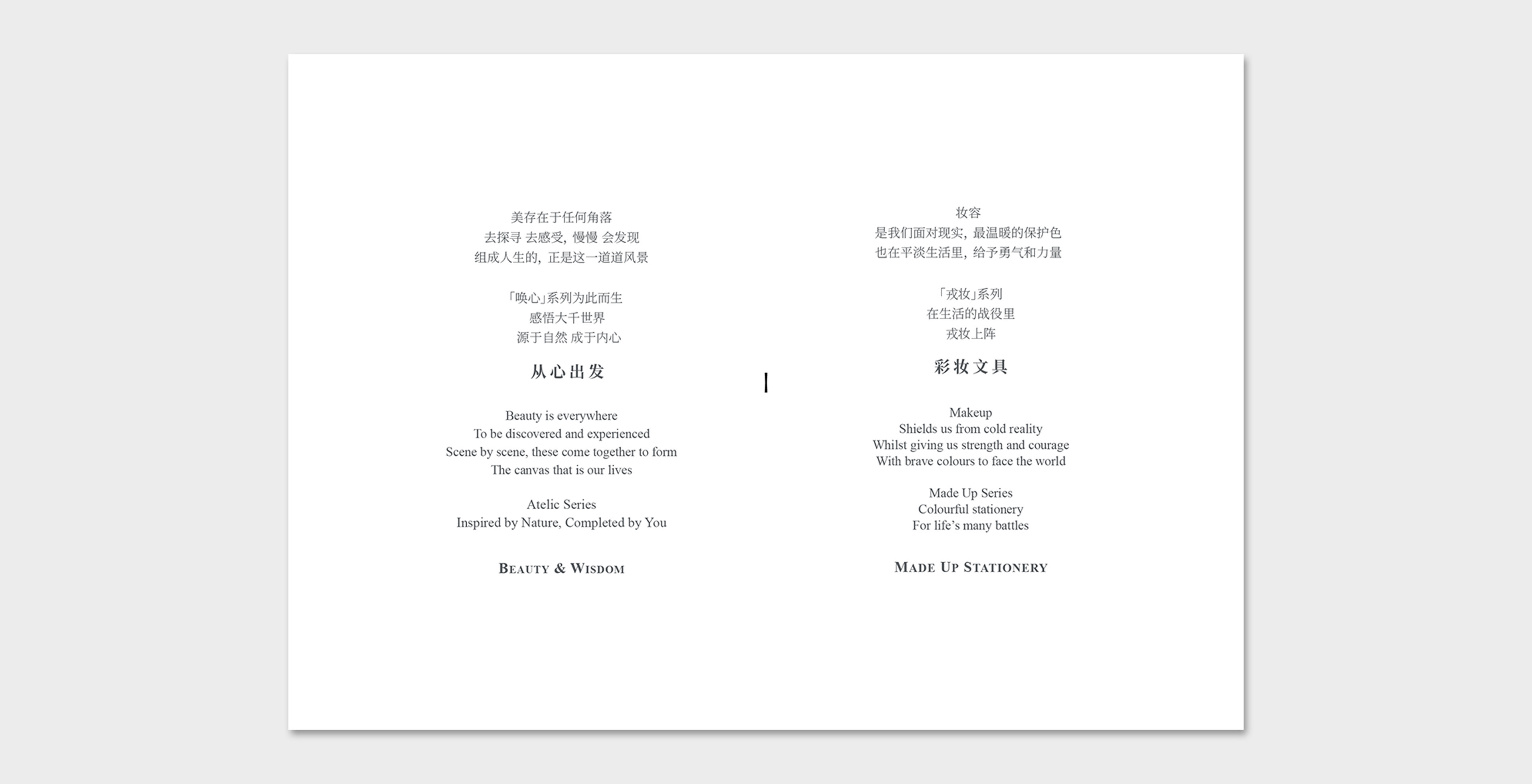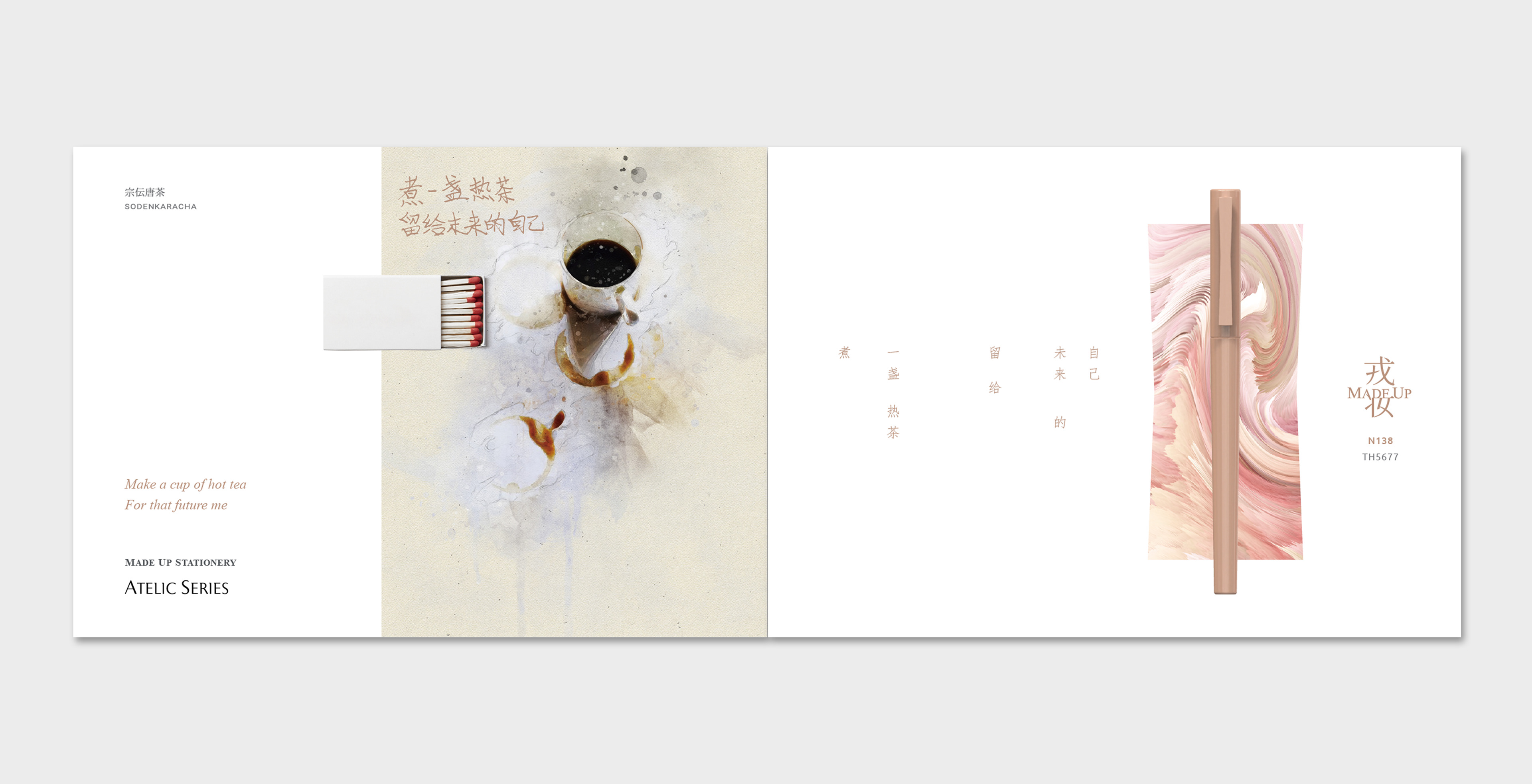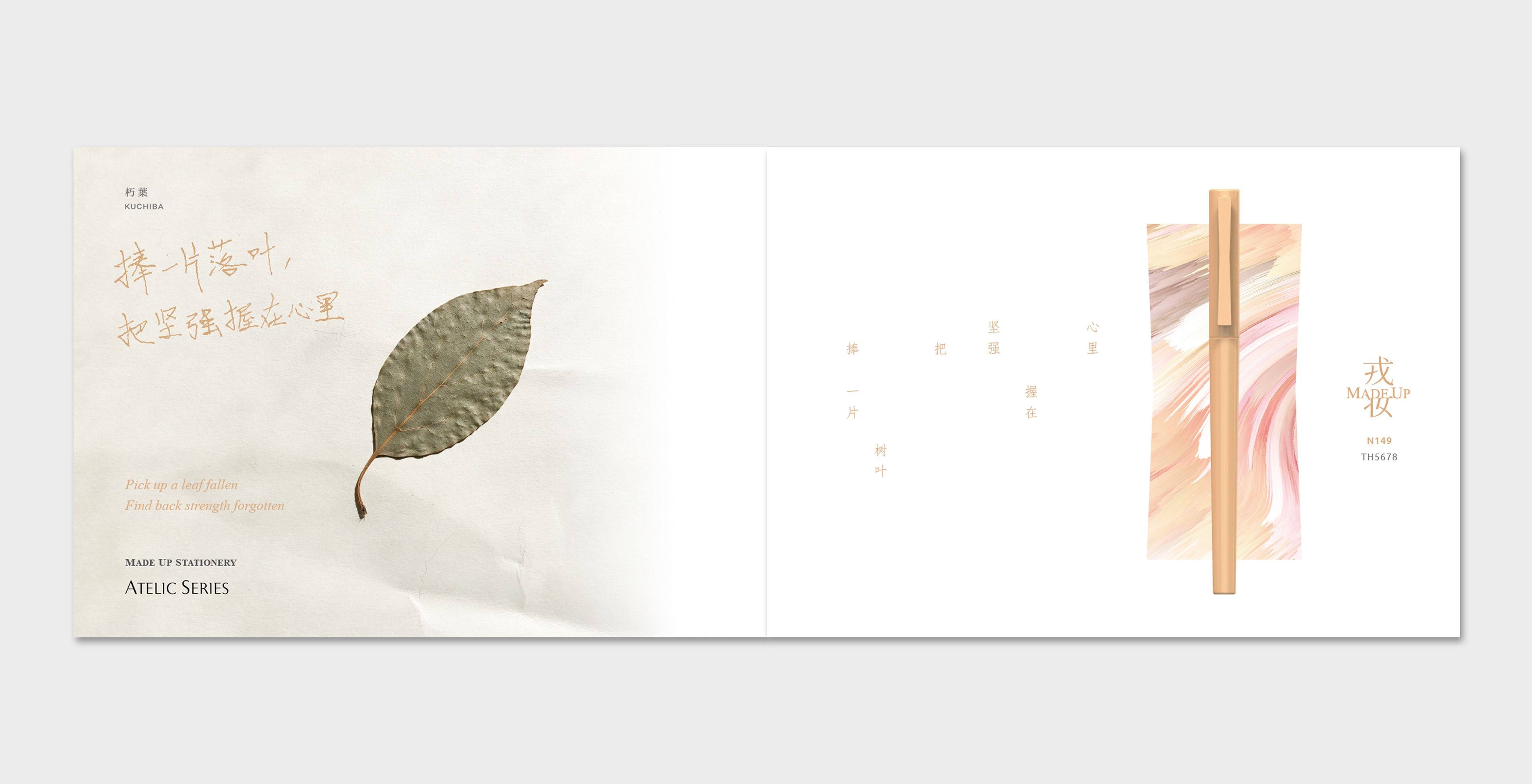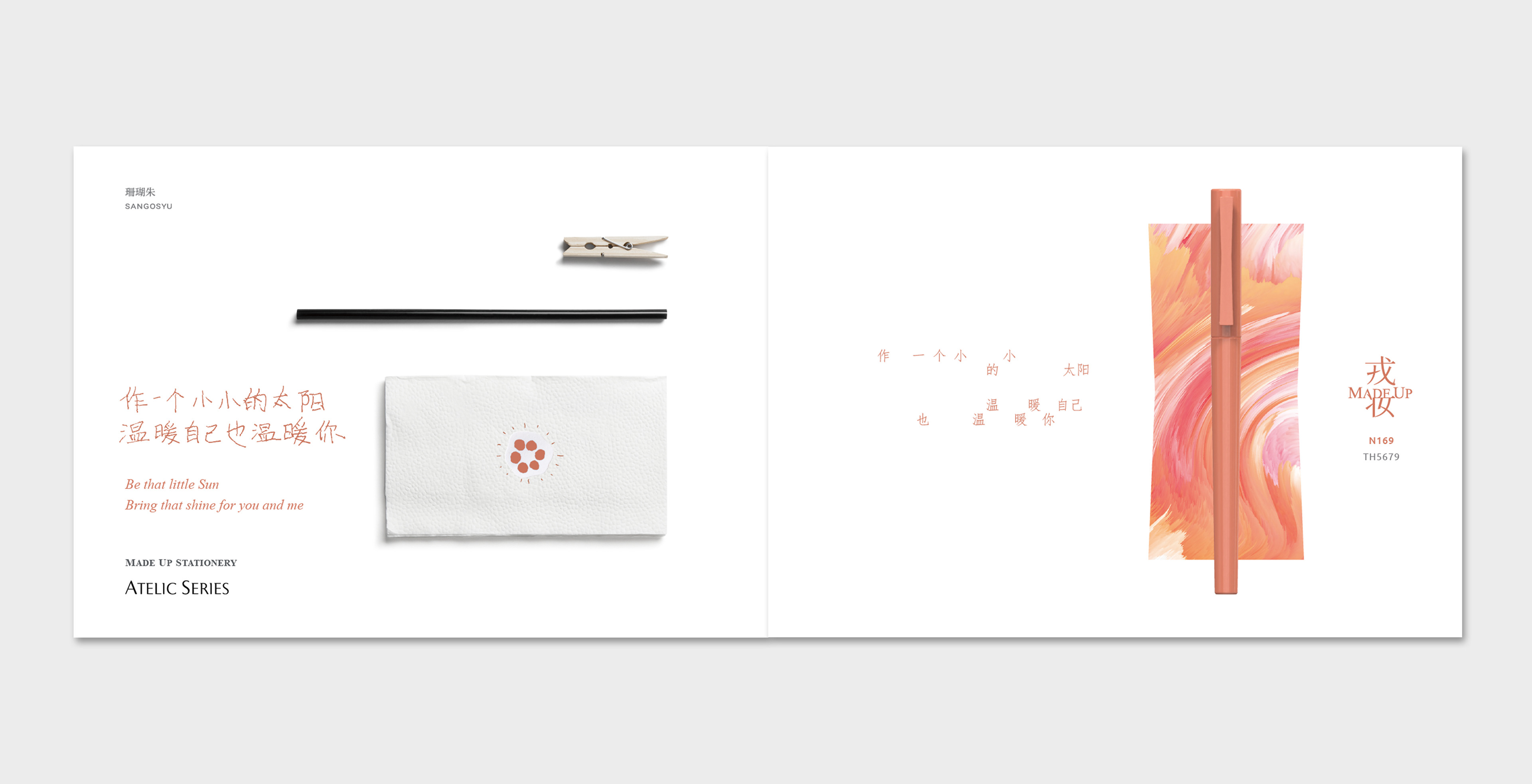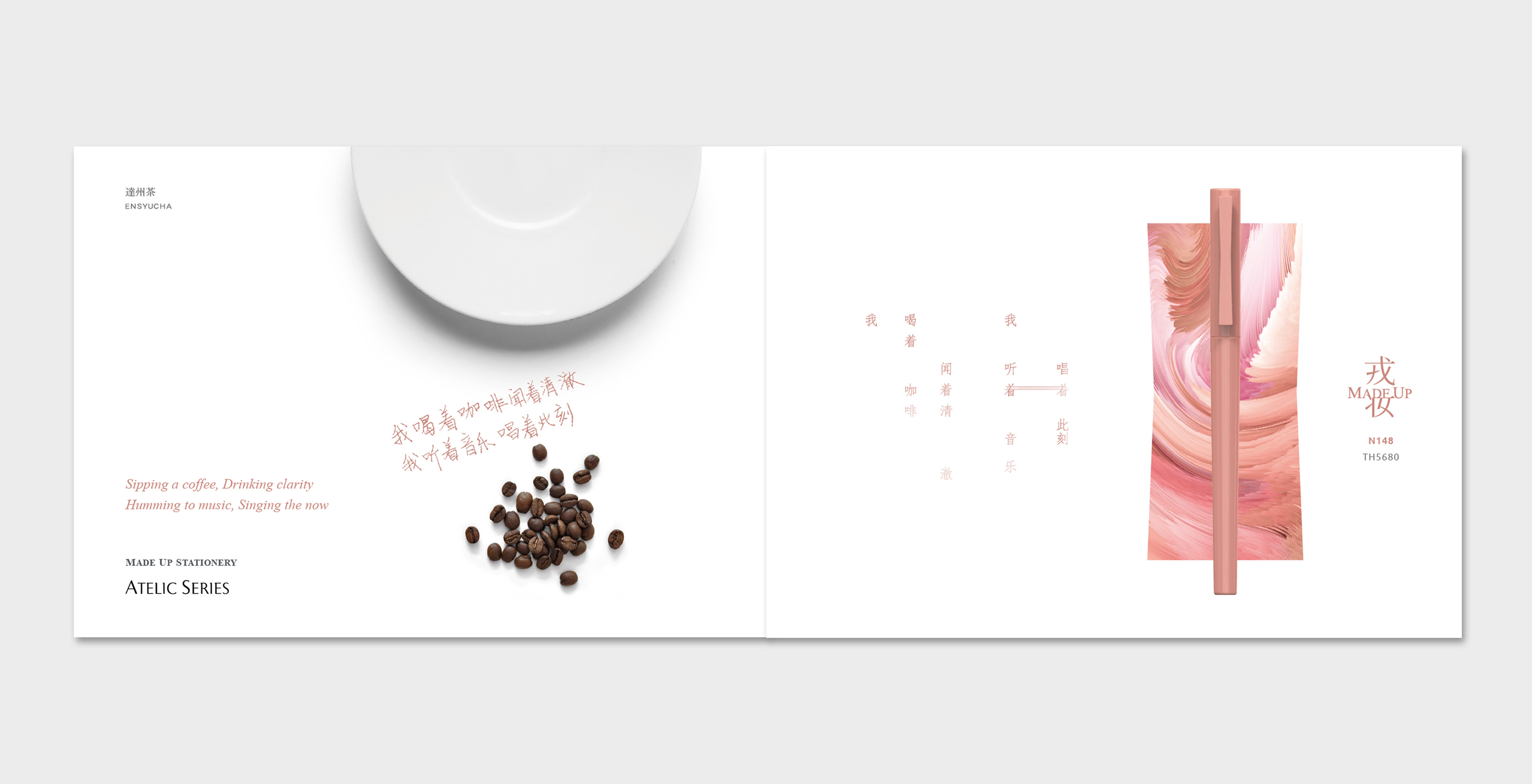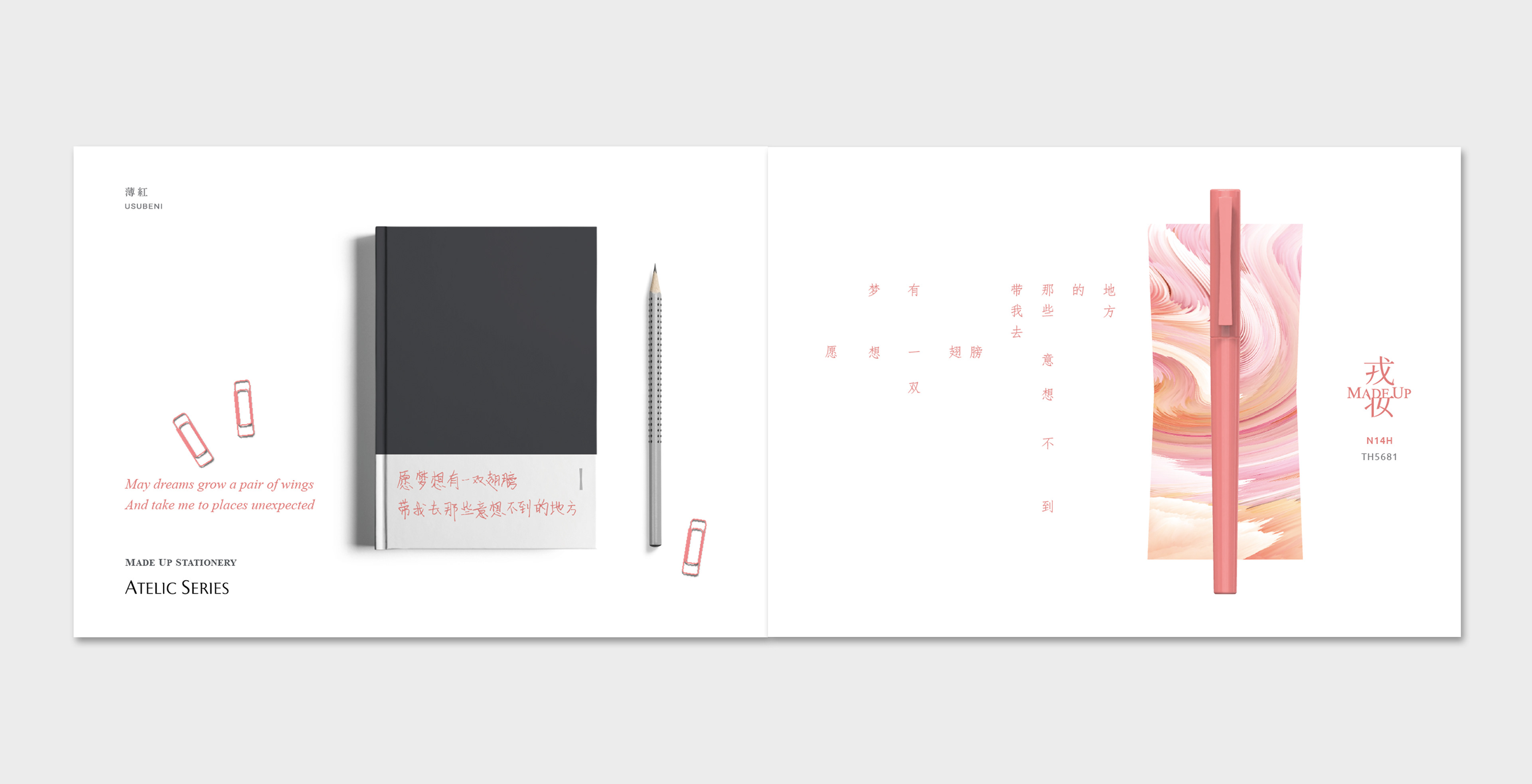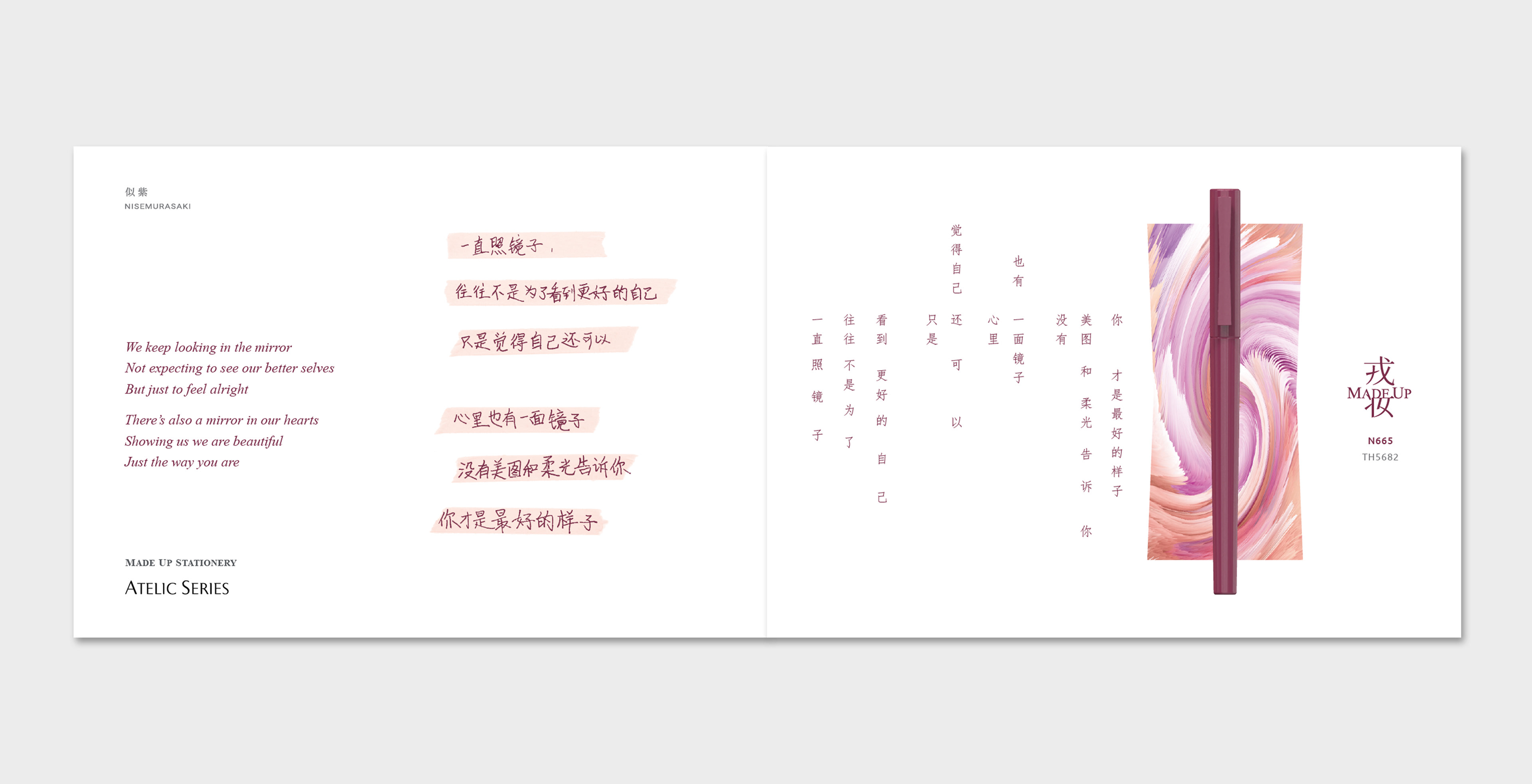 ​一直照镜子,往往不是为了看到更好的自己
只是觉得自己还可以
心里也有一面镜子,没有美图和柔光告诉你
你才是最好的样子