We are honored to be presented with 7 awards at the recent 9th Annual Internation Design Awards festival. With 2 projects, we were awarded with wins across both Interior Design and Print categories.
我司很荣幸在美国洛杉矶举办的第九届国际设计大奖里得到7个奖项。两个设计作品横跨各个室内设计和平面设计品类获奖。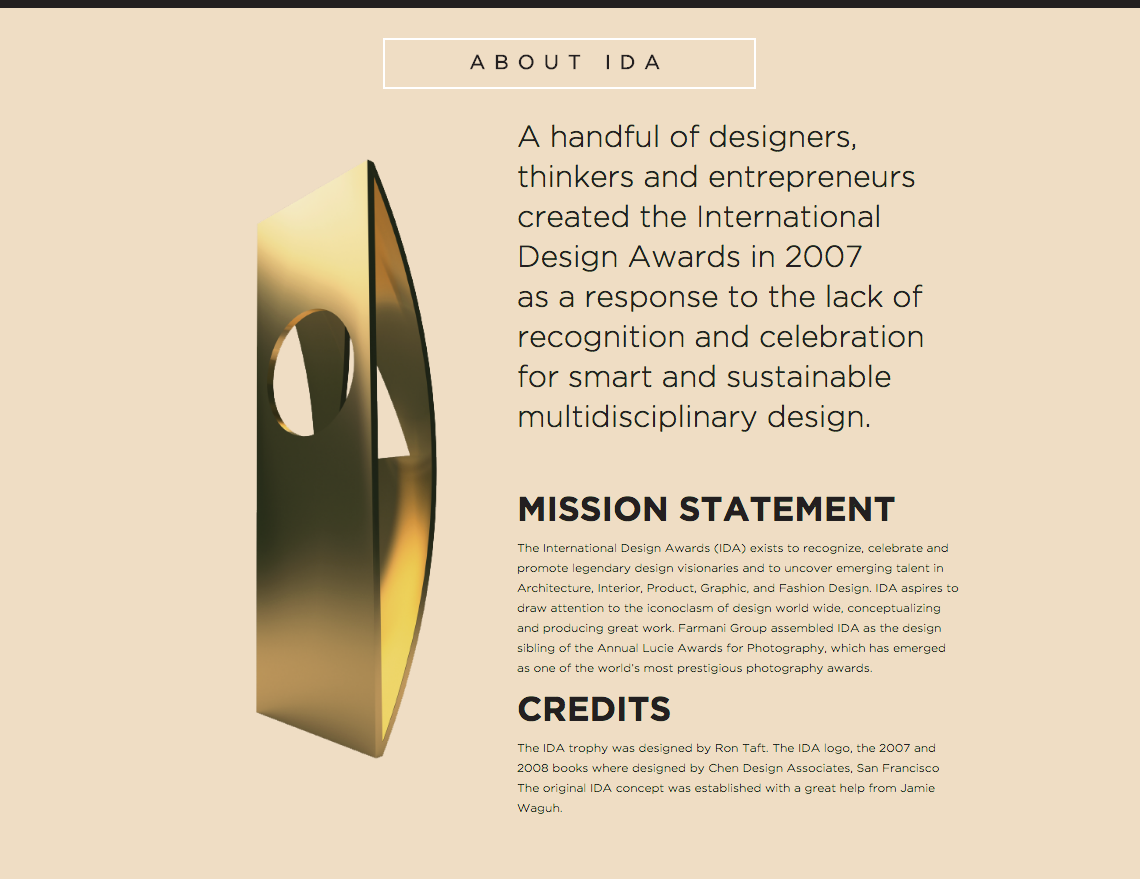 ================================================================
En Vain Baijiu Bar & Restaurant
3 Silvers, 2 Honorable Mentions
银奖三项,荣誉奖两项
En Vain was awarded silver awards in Interior Design: Renovation, Print: Poster, Print: Others, and honorable mentions in Interior Design: Commercial Pro, Print: Others. 
It is extremely rare for one project in an internaitonal design competition to be awarded multiple awards, much less across both graphic and spatial design categories. In our competition entry process, we find it rather difficult to position our work in the 'correct' category. Take our oil and calligraphic paintings for example, is it a poster? Environmental graphic? Or others? I'm sure you can understand why we are extremely happy to be recognised for our efforts in blurring the boundaries between previously defined design categories, by garnering awards in many of these categories.
As an aside, in the others category, En Vain was awarded a Silver as well as an Honorable Mention. I am personally bewildered as to what that means. 
白搭酒坊分别在,室内设计: 装修类,平面: 海报类,平面: 其他 获得银奖。室内设计: 商业空间专业组,平面设计: 其他类,获得荣誉奖。
在国际级别的设奖项,一件作品能够角逐多品类的奖项是很罕见的,能在空间可平面品类,同时获奖,更是难事。在我们的申报过程中,我们其实好疑惑。例如为白搭设计的油画和国画,是海报吗?环境平面设计?还是其他?它们不是传统广告类的海报,是源于品牌精神出发的平面作品,更是为了环境,为了品牌,为了白酒,开启一场东西方文化对话的设计作品,呈现载体是六幅画罢了。貌似评委也能够体会我们的困扰,也基于我们不断打破传统设计领域的尝试和努力,给到了很大的认可。
小小发问一句,在其他的类别里,白搭获得银奖,也获得了荣誉奖,意味着什么呢?本人真的很是好奇。
For more info, check out the links below: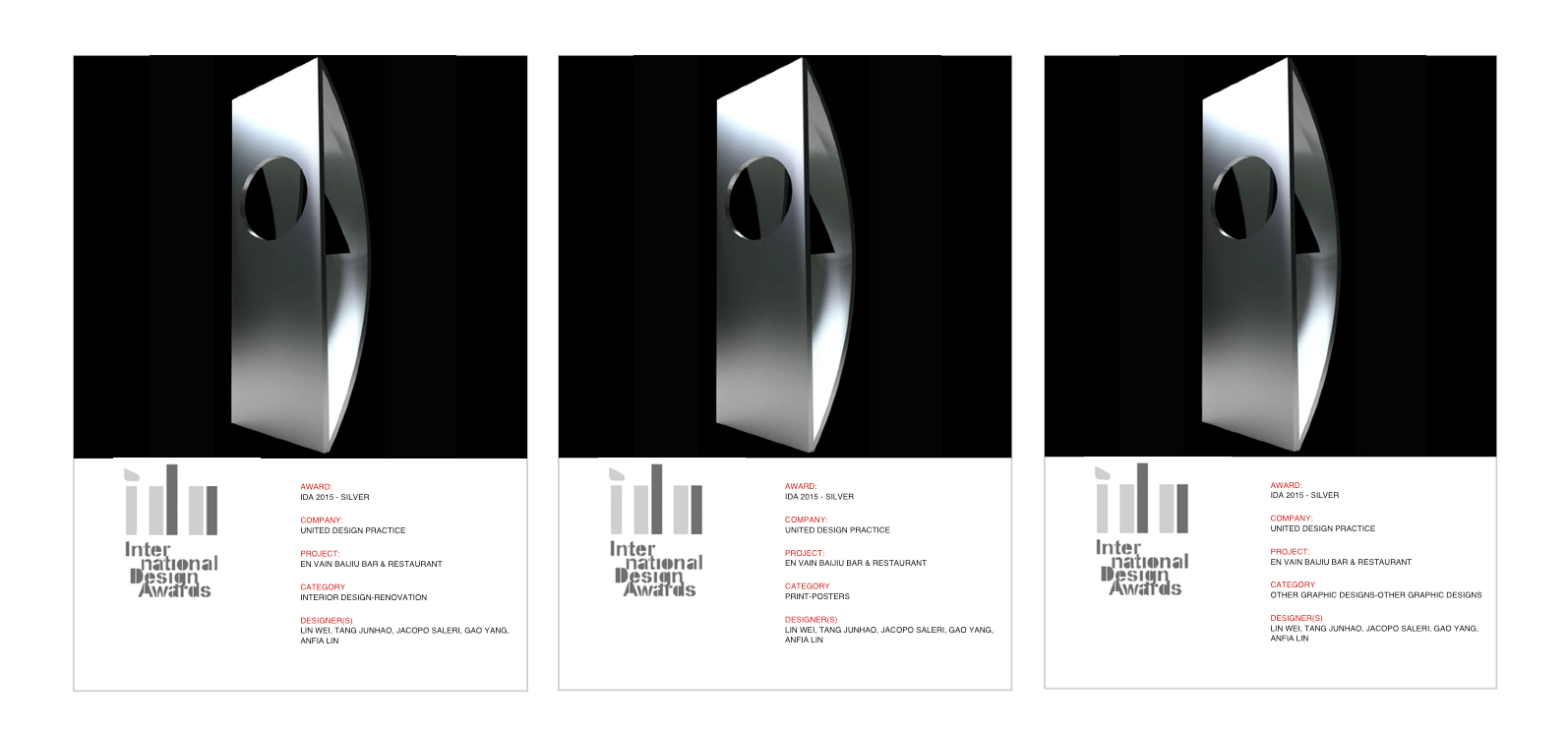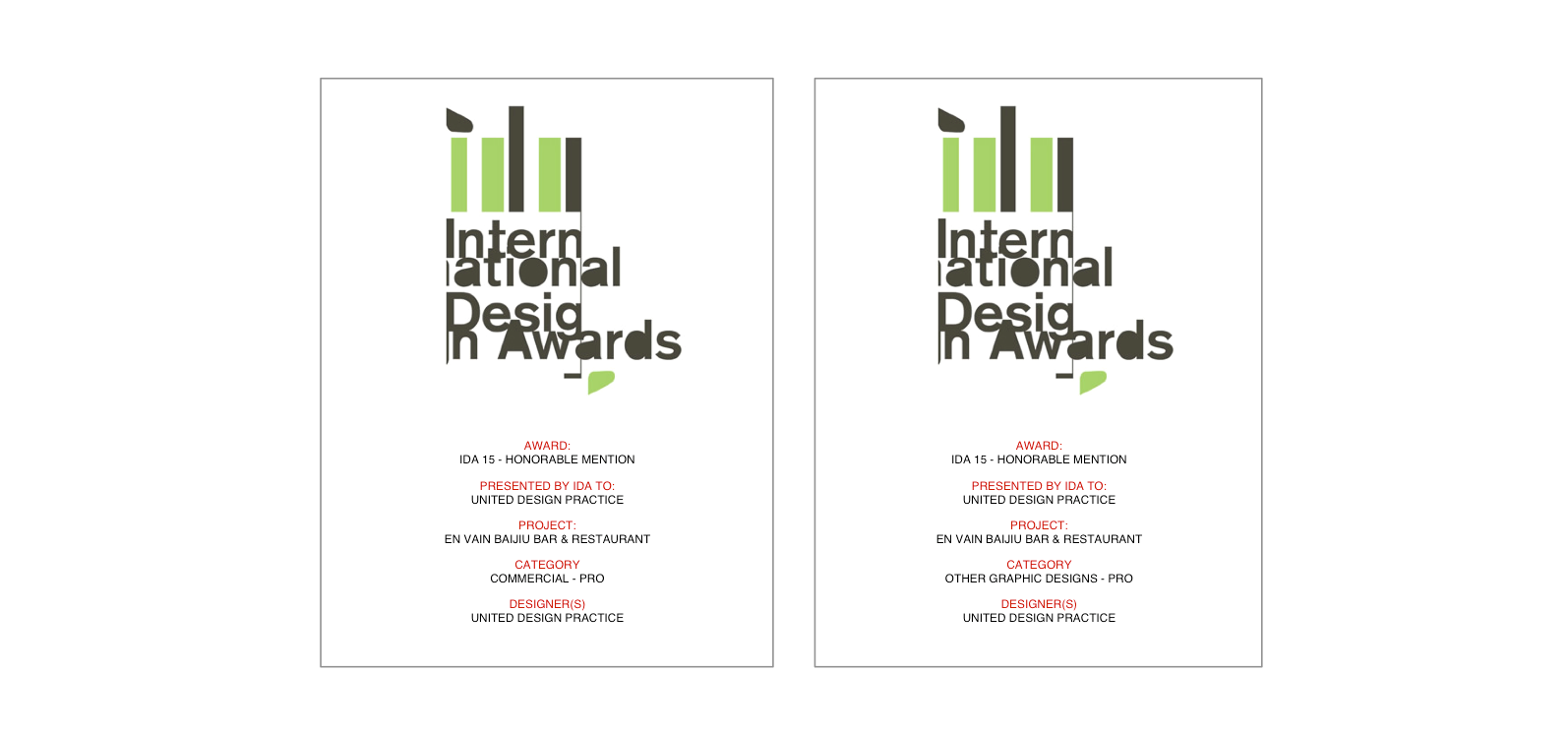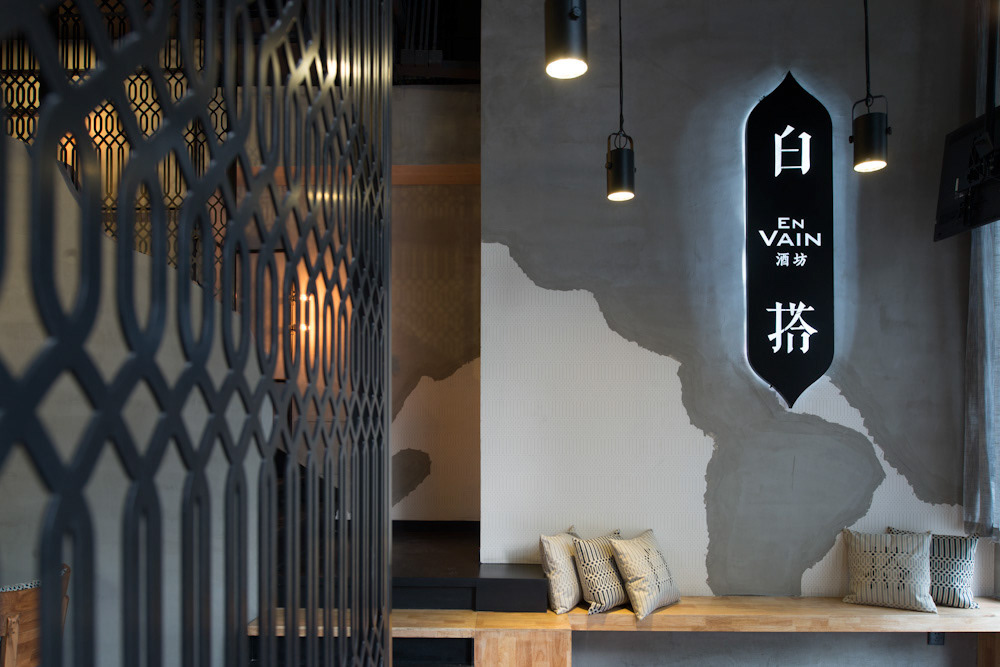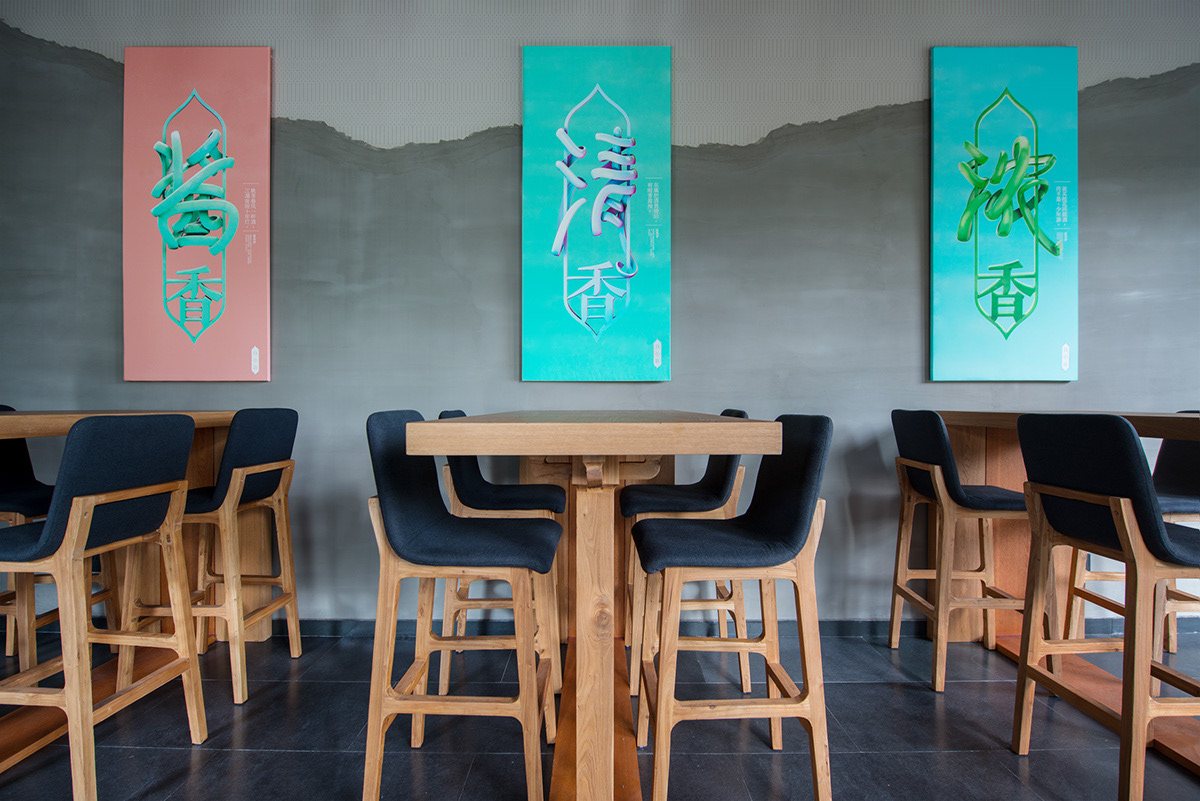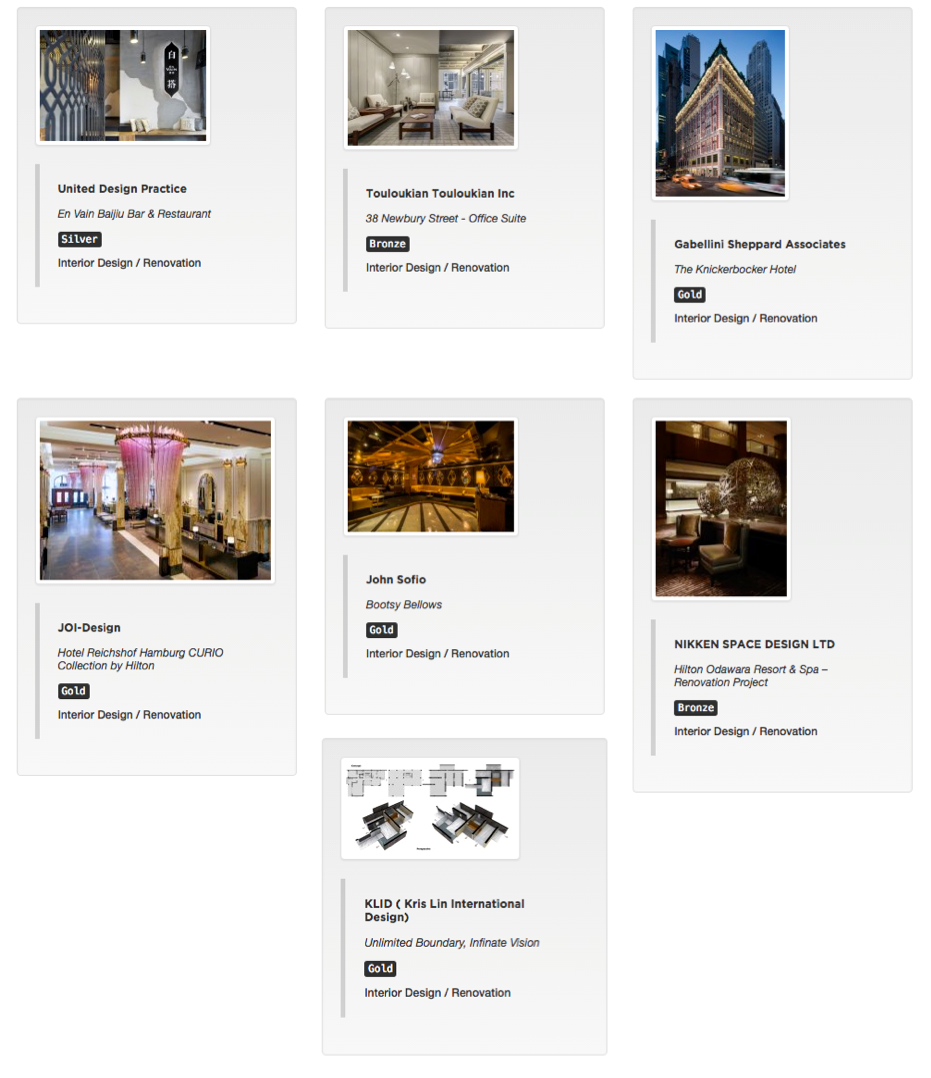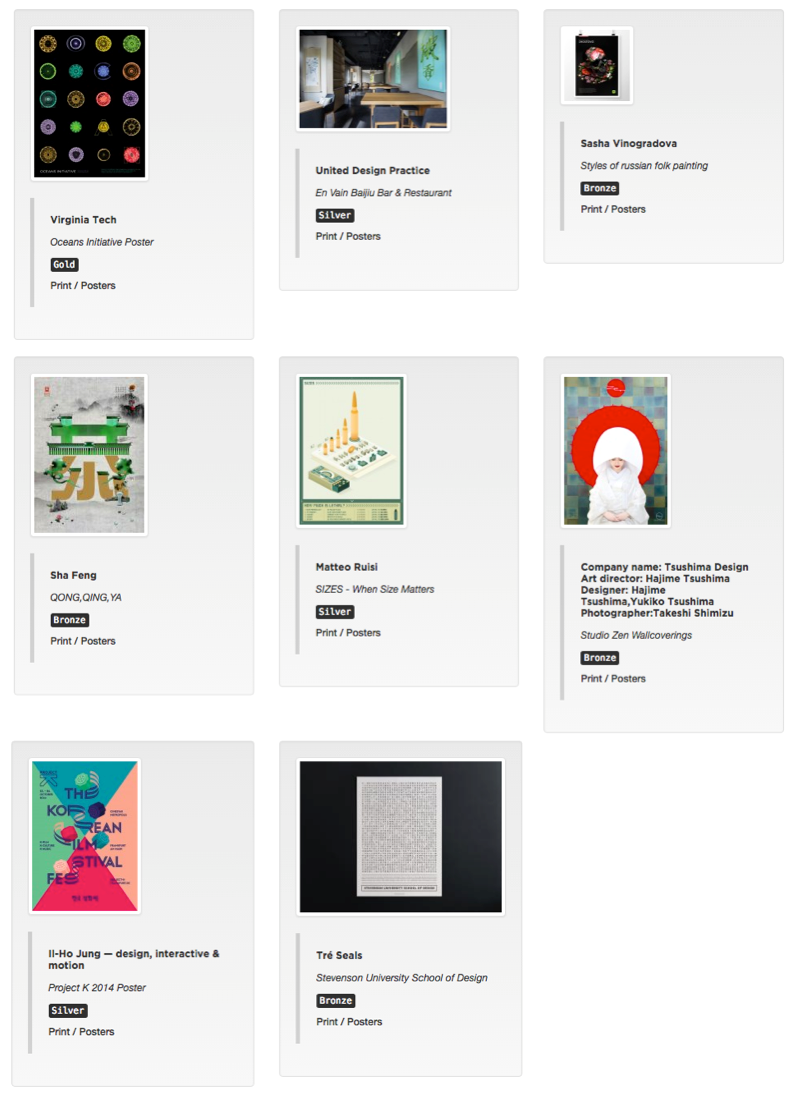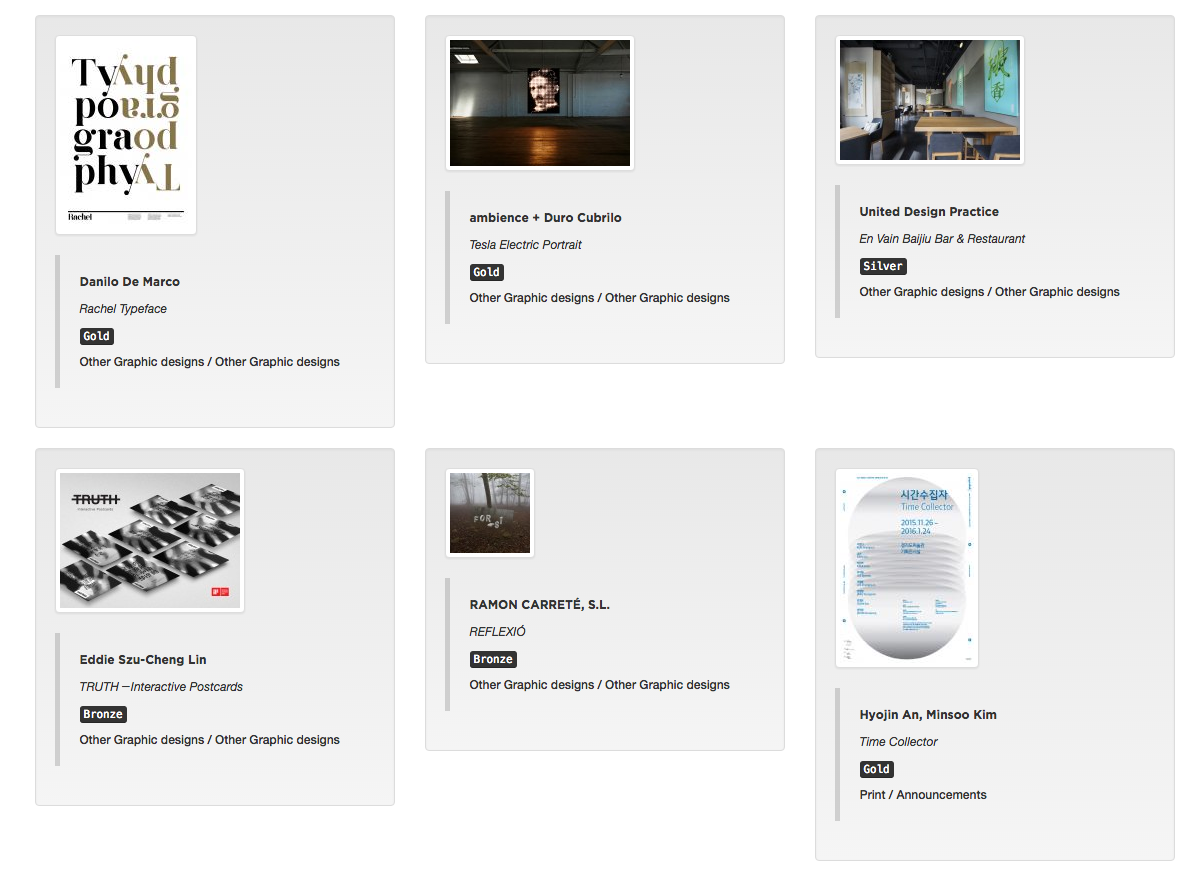 ================================================================
Rong Ding Xuan Rebranding
1 Silvers, 1 Honorable Mentions
银奖一项,荣誉奖一项
The redwood furniture industry in China is an ultra conservative one, steeped in traditional chinese culture. The challenge with this project is the degree of control we need to exercise. First and foremost, to respect the culture, and associated cultural visual cues. Yet we wanted to give a staid product category a breath of fresh air, to reconnect with modern consumers. This balance is not an easy one to strike.
We were very surprised that this level of nuance is evident to an international audience, and very pleased to be recognised so.
Rong Ding Xuan Rebranding is awarded a silver in Print: Catolog, and honorable mention in Collateral Material: Professional categories.
中国传统红木家具是一个极度传统,文化底蕴深厚的行业。这个项目最大的挑战在于当中这个度的拿捏。首当其冲的是,必须尊重文化,和背后相应的视觉符号。但我们又想在这个品类注入新生命,给到一种新的视觉演绎方式,让现代消费者更容易接近传统文化,工艺品。这当中的平衡是考验功夫的。
因此,我们很惊讶这种种细腻的考量能被对中国文化没太深理解的国际评审看出来,还被奖勉了。很是欣喜!
荣鼎轩品牌升级 在平面设计:产品手册获得银奖,在企业宣传:专业组获得荣誉奖。
For more info, please click on the link below: