J Galleria 铭品廊 Rebranding
A rebranding effort that finds expression from logo, to signage, landscape design and spatial installation.
Architecture
,
Branding
,
Landscape Design
,
J Galleria 铭品廊 is a high end shopping mall at the basement of Jiaming Centre 嘉铭中心, along East Third Ring Rd in Beijing, China. We were approached to do A&A just before their opening. As a multi-disciplinary design studio we often take a multi-prong approach to our projects. As we progress in our discussions with the client, the owner of Jiaming Centre 嘉铭中心, we were given free rein to rebrand the retail space, on both the logo as well as the signage. The client wanted a more visible facade to the entrance. Our solution was an angled canopy that glorified the J, for the facade treatment. We were also comissioned to redesign the landscape for both the north and south plazas. For the north plaza we proposed an installation derived from the graphic motif that we developed from the brand identity. For the south plaza, we added a little rest area with seating that complemented the angled canopy.
位于北京市朝阳区东三环边上,铭品廊是一个高端商场,在嘉铭中心的地下一层。在商场开业之前,我们有幸被雇主嘉铭中心联系上帮他们在开业前提供设计解决方案。作为一个跨界设计工作室,我们经常和客户探讨他们多方面的需求。在讨论中,我们确定了标示重新设计的可能性,还有导向系统的升级。由于商场入口在大楼的负一层,入口醒目对客户很重要。我们设计了一个斜面的入口顶篷,也强调了标示里的J。我们也被委托重新设计南北广场的景观。对于北广场,我们设计了一组装置艺术,运用了品牌元素里的辅助图形。对于南广场,我们在平台上增添了座位,起到和顶篷斜角相辅相承的作用。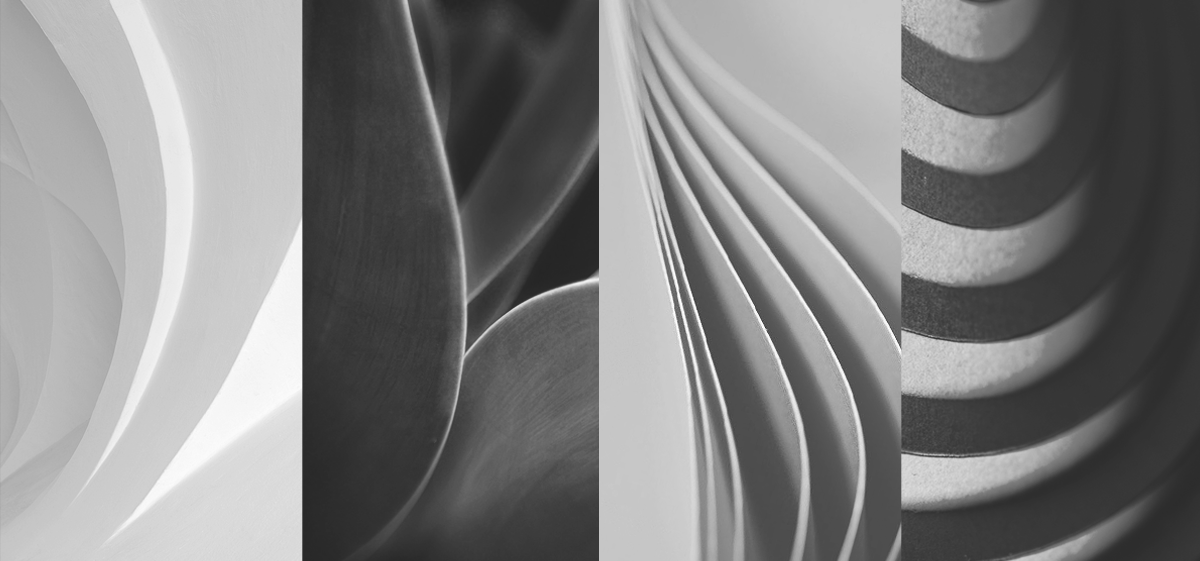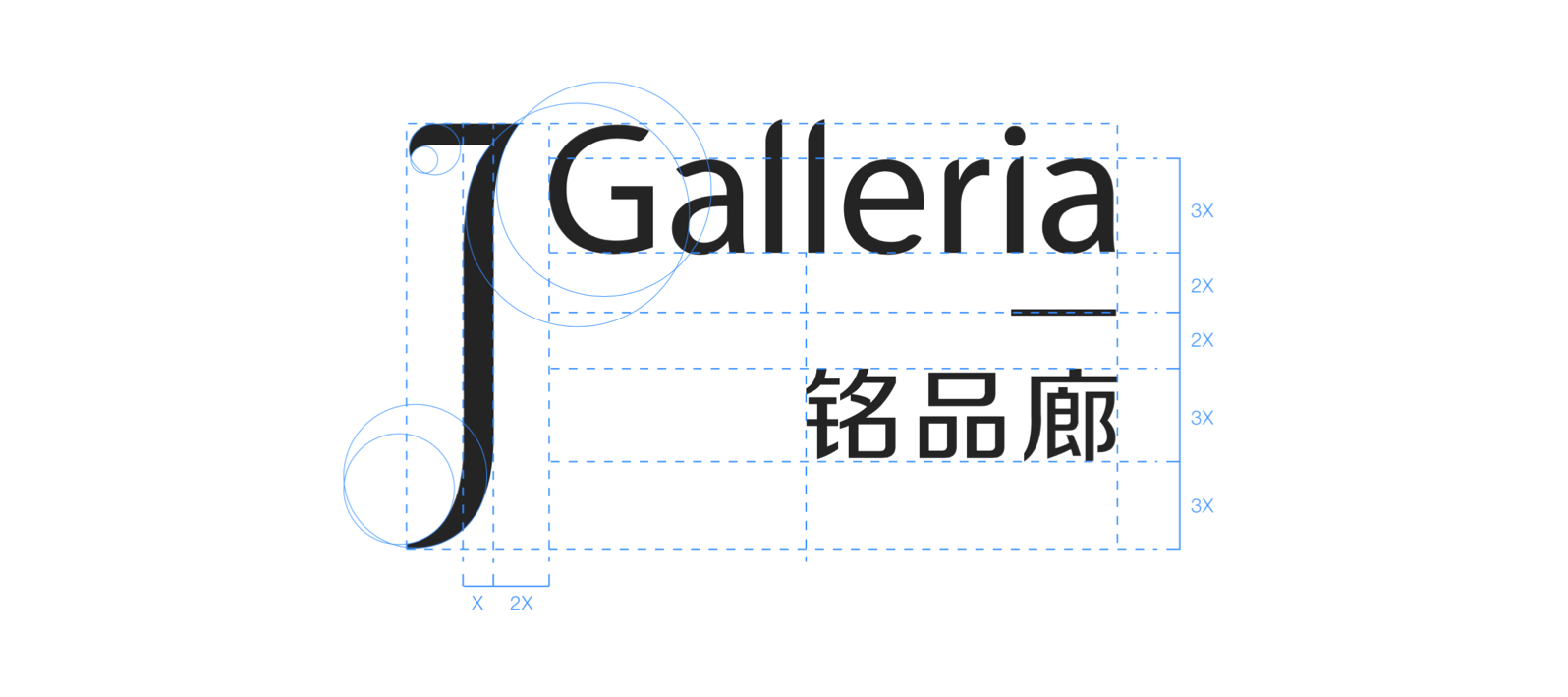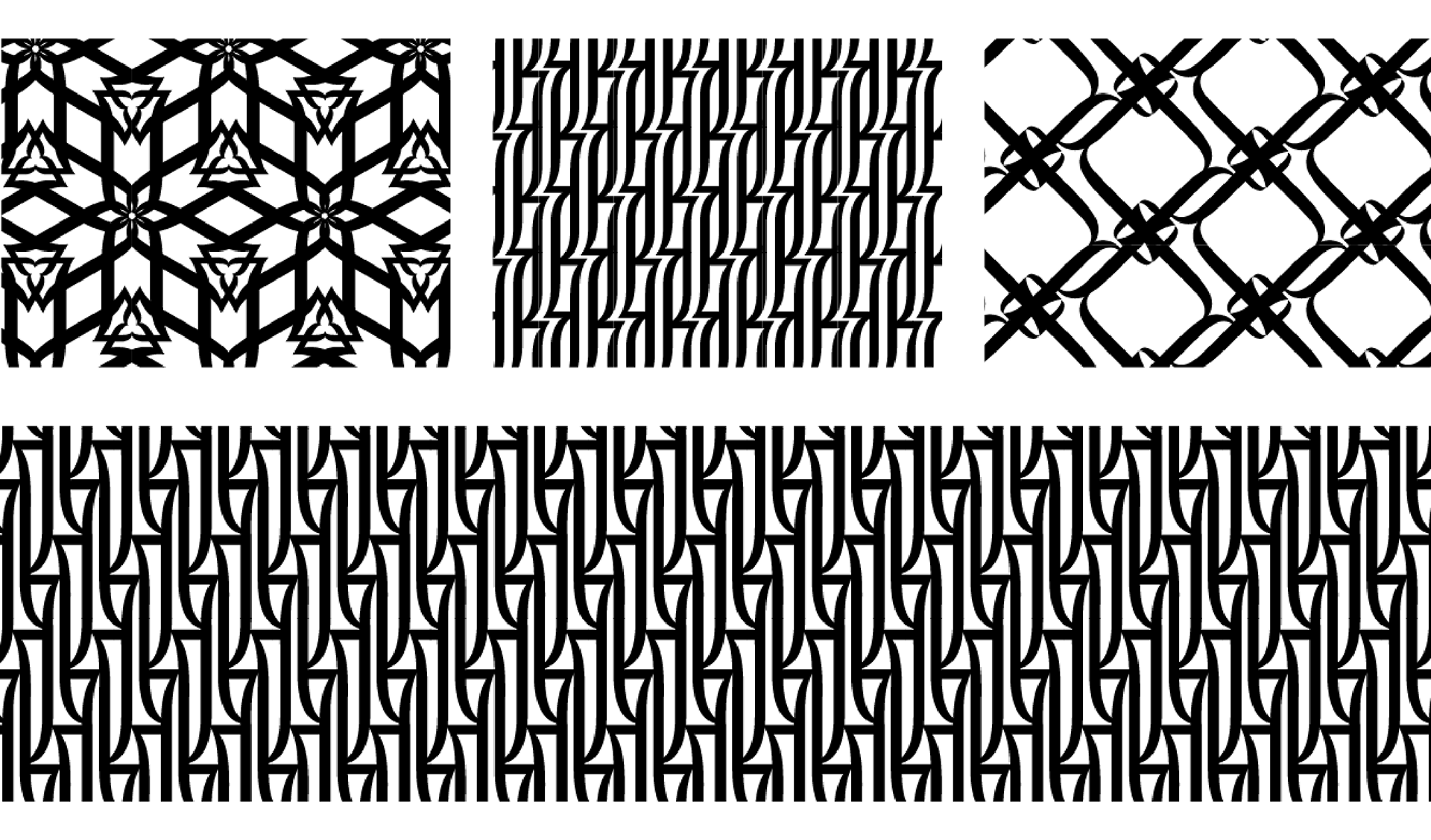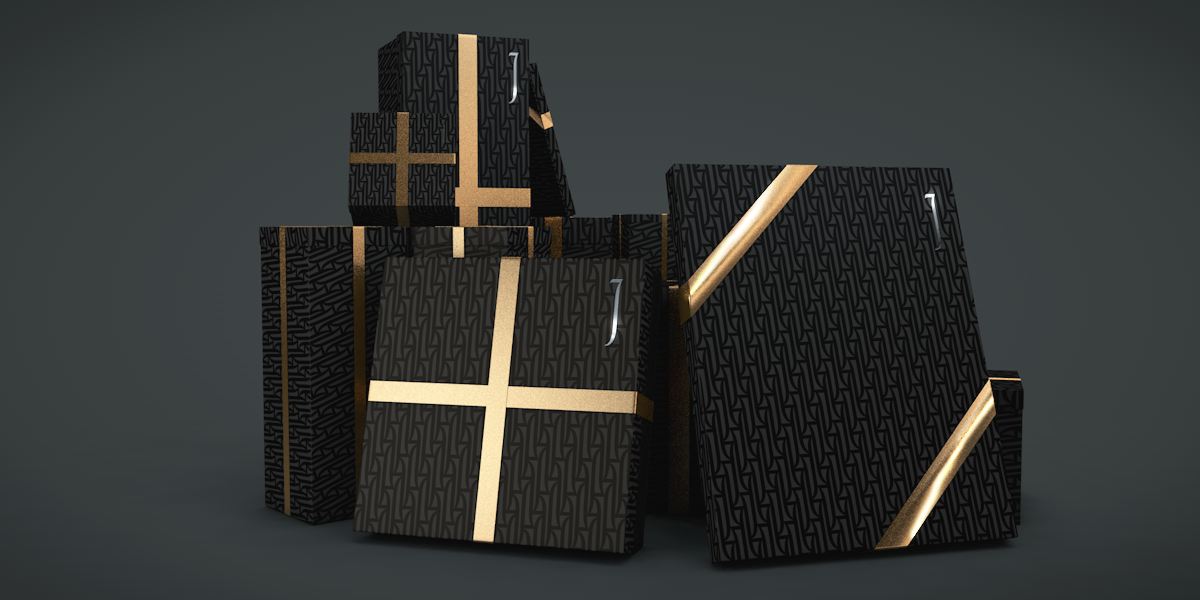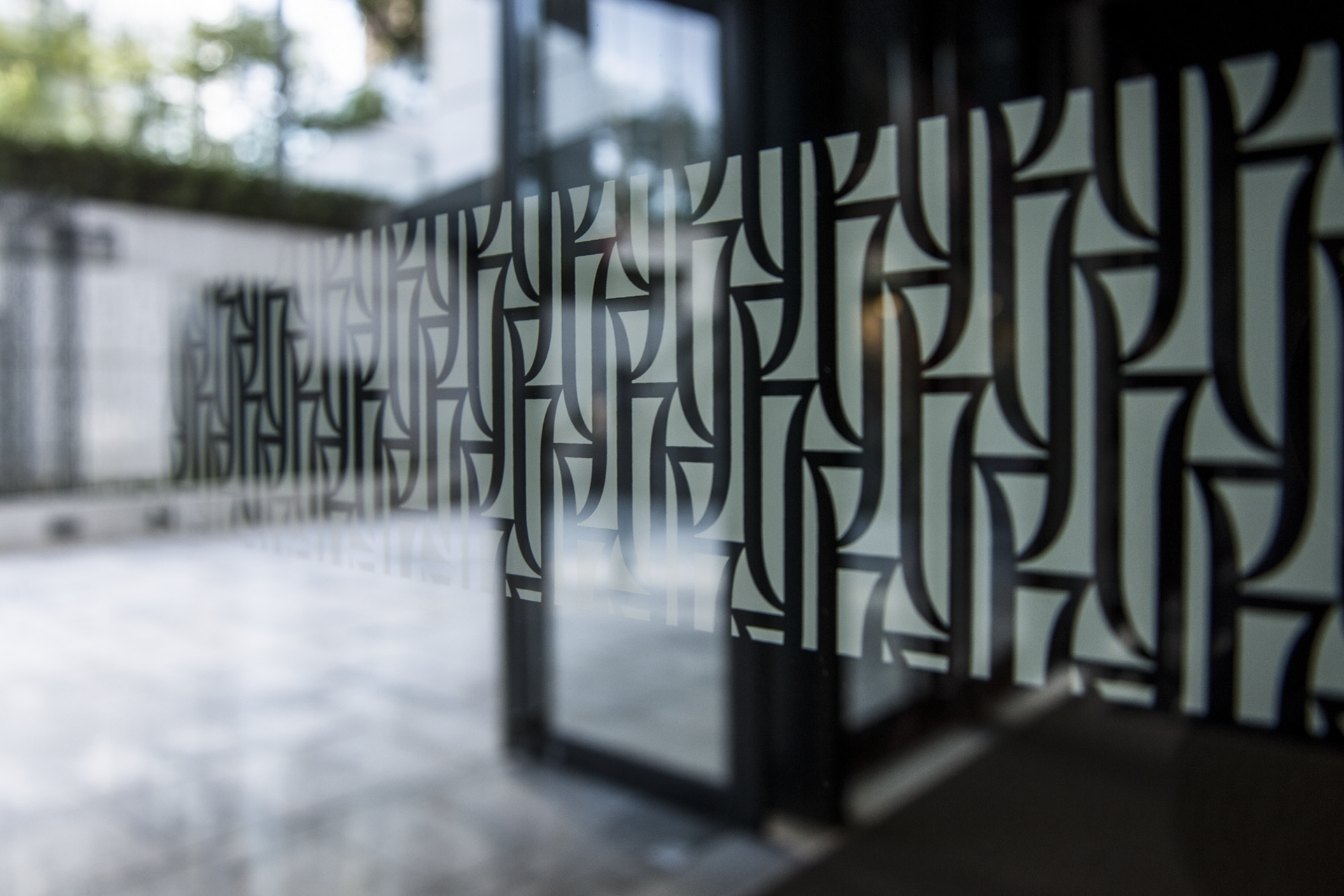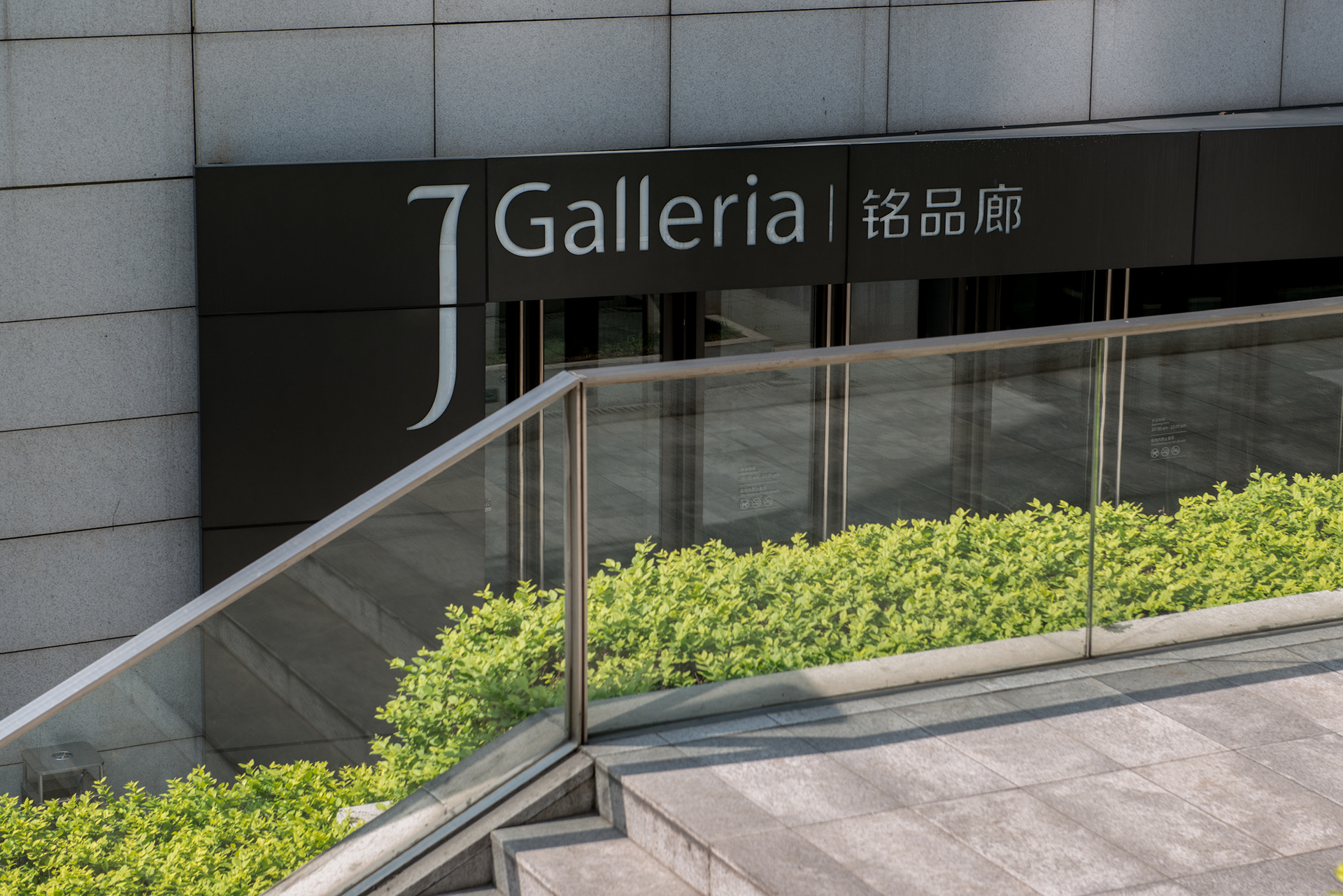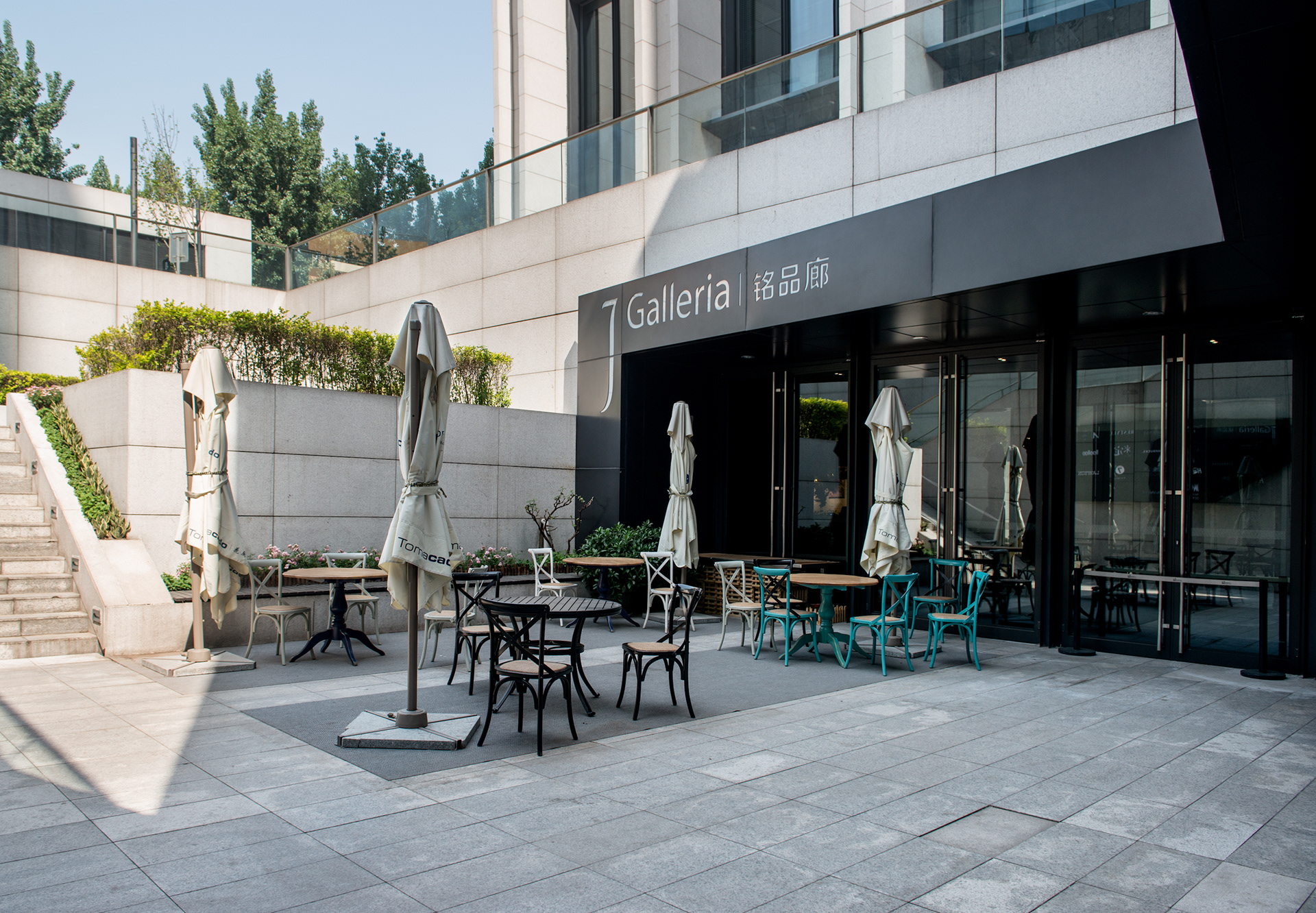 Angled canopy treatment to the entrance of the shopping mall